Cimarrón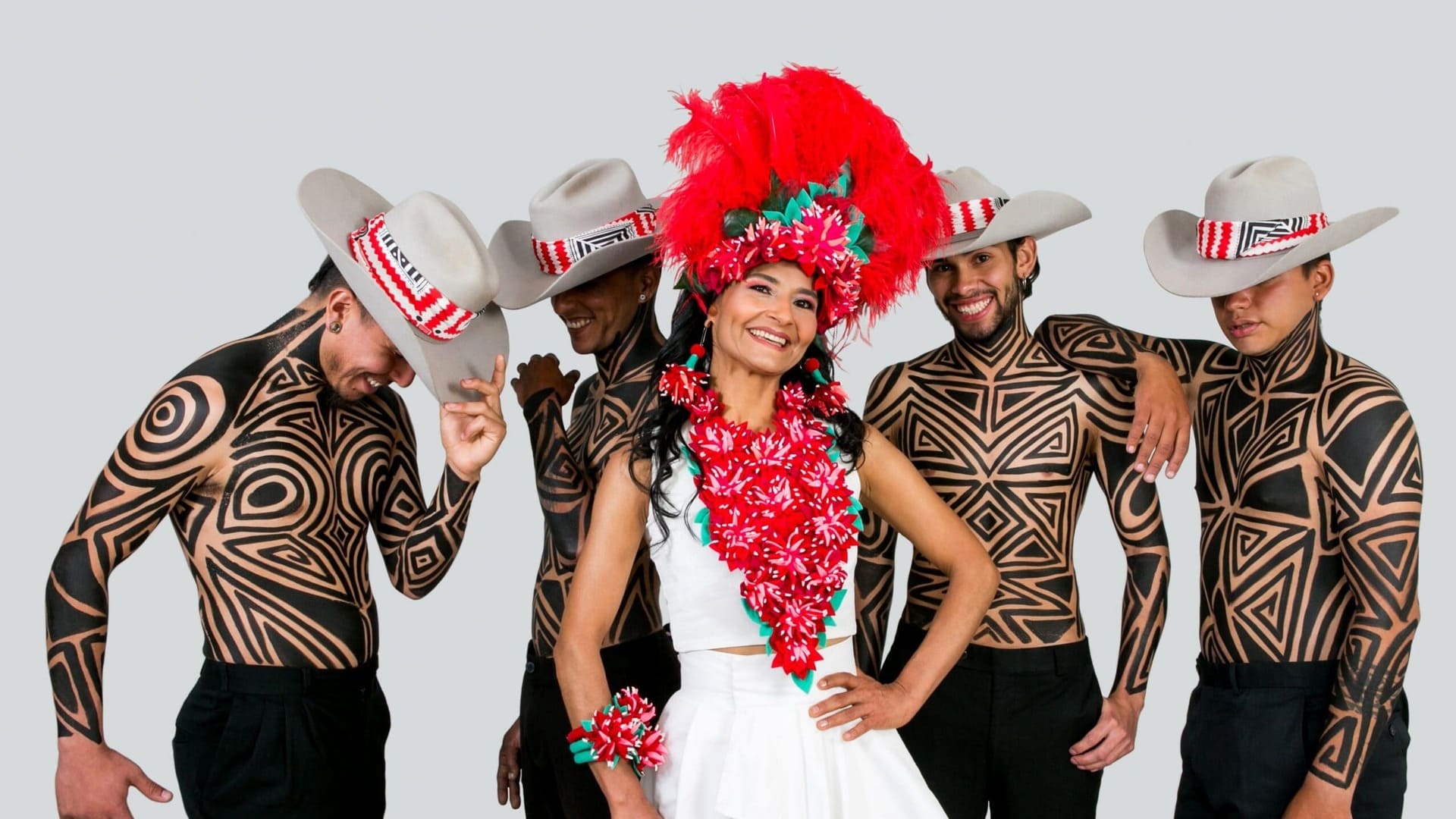 This world-renowned six-piece Cimarrón delivers an extraordinary blend of its Andalusian, Indigenous and African roots, with a-raw ethnic singing, percussive stomp dancing and rapid-fire strings. Their energetic and infectious music includes harp, four-stringed cuatro, guitar-like tiple and bandola, maracas, Afro-Peruvian cajón, Brazilian surdo, Afro-Colombian Tambora, ancient deer-skull whistles from the Orinoco River, the Amazonian Manguaré and all the power of the stomp dance of the rustic parties in Los Llanos.
Cimarrón is considered as "the band that takes the music from the Orinoco River Plains across the world" by Forbes magazine . Around 40 countries of 5 continents have ovationated Cimarrón's shows in central folk and global music festivals such as the Mawazine Festival in Morocco, Paléo Festival in Switzerland, Rudolstadt Festival, Abu Dhabi Culture & Heritage Festival, Førde International Folk Music Festival or the San Francisco International Arts Festival. They also played at worldwide renowned performing art centers such as Japan Musashino Concert Hall and China National Centre for the Performing Arts in Beijing.
Cimarrón was Latin Grammy nominated for Best Folk Album (Orinoco, 2019) and earned the 2020 Songlines Music Awards as Best Group in the UK after their fourth tour alongside the acclaimed Welsh harpist Catrin Finch, which included a concert in the legendary Maida Vale Studios (BBC, London). The band has won Independent Music Awards (Best Instrumental, 2019), Transglobal World Music Chart (Best Album of South America, 2019).
Cimarrón recently celebrated their new album La Recia with a Europe Summer Tour and a wonderful cover in London's Songlines magazine, with photographs taken by Ruven Afanador. It was the number 1 album for July on the Transglobal World Music Chart and blasted in Top 20 World Music Charts Europe as the only album from the Americas on that chart. La Recia has also been positively rated in media such as The Bangkok Post, Radio Belgrade, Woxx, Heaven and Foolk.