Marriage Material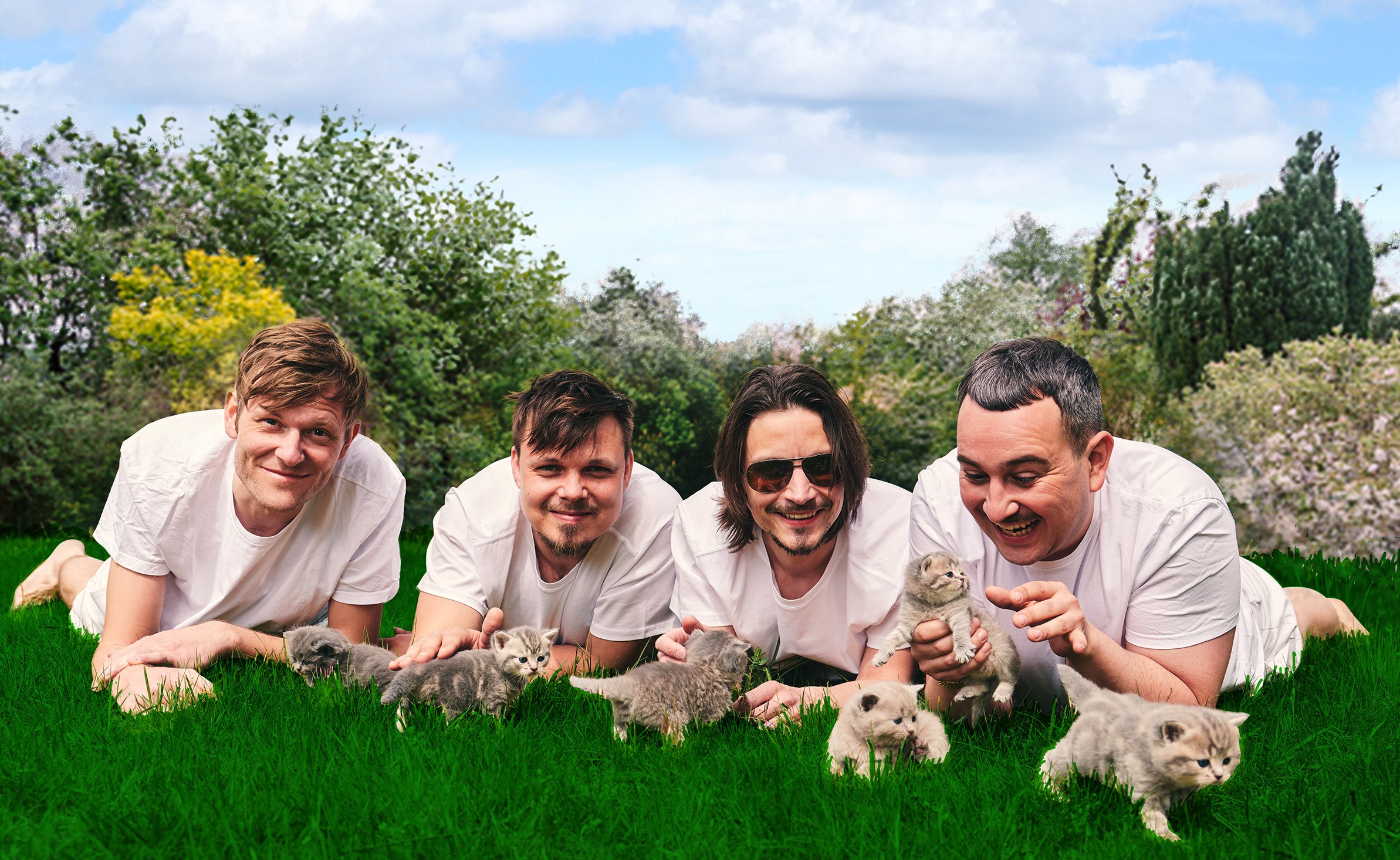 The Berlin band Marriage Material released their second album "Enchantment Under The Sea" in July this year under Leopard Records. Music like a kaleidoscope - an incomparably colorful and constantly changing mix of jazz, progressive rock, neoclassical and funk with influences from Zawinul, Pastorius, Zappa or Tribal Tech. Intelligent compositions with recognition value, carried by powerful drums and resounding electric bass grooves, complemented by fiery guitar riffs and kaleidoscopic sounds of the vibraphone. Songs reminiscent of film music, which is why the band chooses the name "Cinametic Jazz". The original compositions and irrepressible joy of playing make "Enchantment Under The Sea" a unique listening experience.
The band Marriage Material around the renowned drummer Felix Lehrmann was founded in 2018 by him and electric bassist Thomas Stieger. With vibraphonist Raphael Meinhart, the trio developed their first ideas before Finnish guitarist Arto Mäkelä completed the band. In 2021 they released their highly acclaimed first album "Marriage Material".
The four musicians can already look back on an impressive career: Felix Lehrmann has been one of the most versatile and busy musicians in the country for years, playing with Till Brönner, The Flower Kings, Martin Miller, Nils Landgren, Dendemann, Rebekka Bakken, China Moses, to name just a few. Electric bassist Thomas Stieger is one of the most sought-after bassists in Germany. He is a member of the Wolfgang Haffner Band and has performed on stage with Bill Evans, Randy Brecker and Nils Landgren, among others. The vibraphonist Raphael Meinhart first studied classical percussion, then jazz vibraphone. He arranges, composes and is on the road with various projects like "Unchain Meinhart" or the KIM-Collective. Guitarist Arto Mäkelä stands out for his virtuosity and versatility. He tours with Ed Motta, Jimmy Somerville and is an arranger for the Gewandhausorchester Leipzig, among others. The four musicians bring together their experiences from so many different genres and throw all the styles they love into one pot. The result is brilliant original compositions with highly energetic, profound and original announcements. If they pay respect to their idols in the process, they are one of the few bands that sound completely their own. Marriage Material create a spellbinding, multi-layered broadband sound - sometimes smoldering subliminally, then again of impressive force.