Chico Trujillo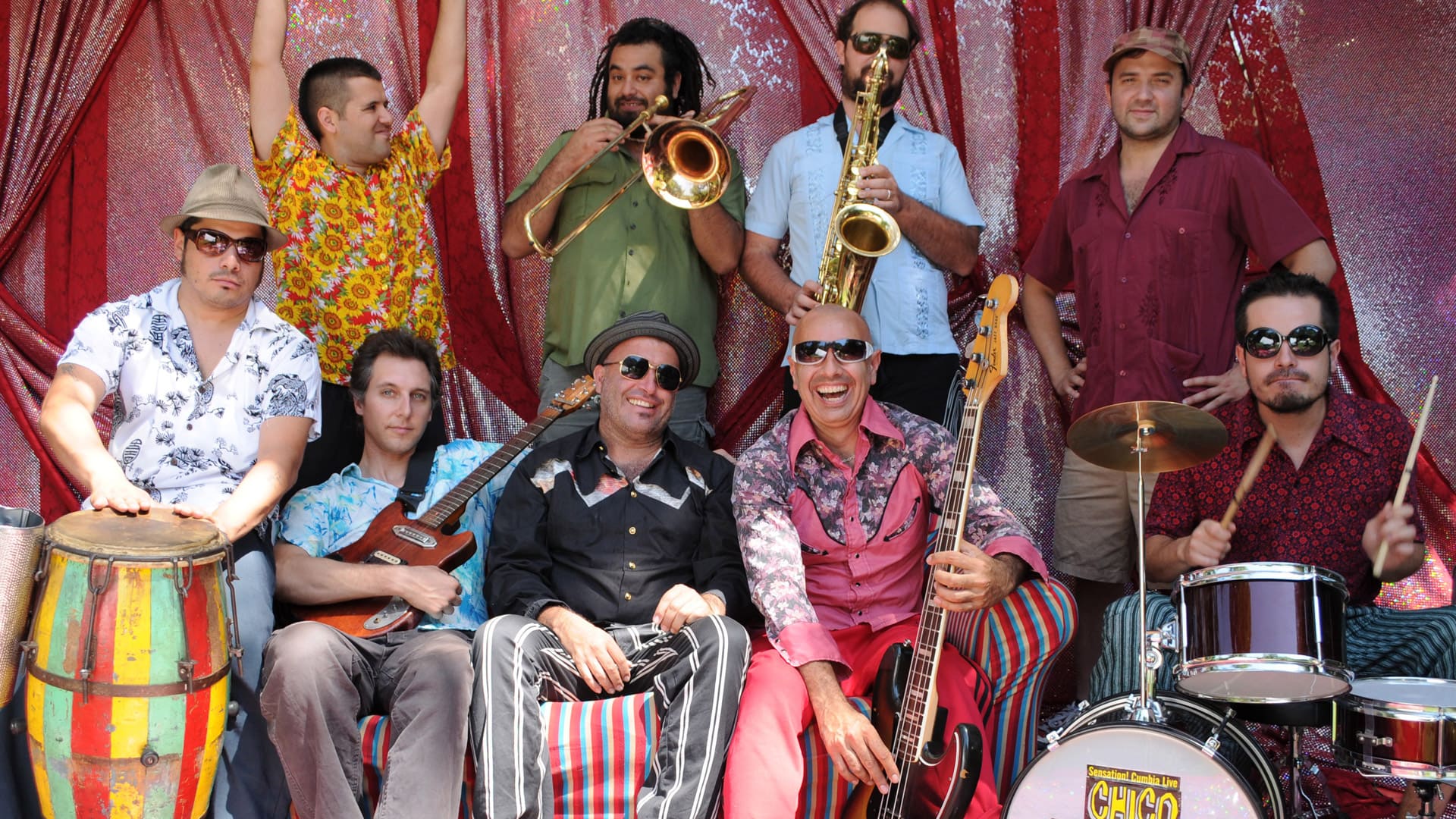 Chico Trujillo "The Latin Gogol Bordello" are one of South America's most popular bands and have already convinced more than half a million fans in their home country of their own music and cast a spell over them. However, the band not only fills entire stadiums at home, but has also established itself strongly in the USA and Europe.
For years, Chico Trujillo have been touring around the globe and played important festivals such as Lollapalooza, Roskilde, Paleo, Esperanzah and sold out clubs in the European capitals. These Chileans are known for their alternative character, their curiosity and their sympathetic down-to-earthness.
They blow you away with their mixture of nueva cumbia chilena and hints of rock, punk and ska, assuring audiences from every generation and every walk of life.
The well-rehearsed rhythm section puts on a lot of pressure and the large horn section heats things up. Folk hero Macha is a tamer and expressive singer who effortlessly switches between hymns to sing along to, fast chanting and sensitive ballads.
Chico Trujillo are characterized by excellent musical quality and versatility. With their music, however, one thing above all is pre-programmed: Good mood!