Jamila & The Other Heroes
Funk
Pop
Rock
Middle East
Psychedelic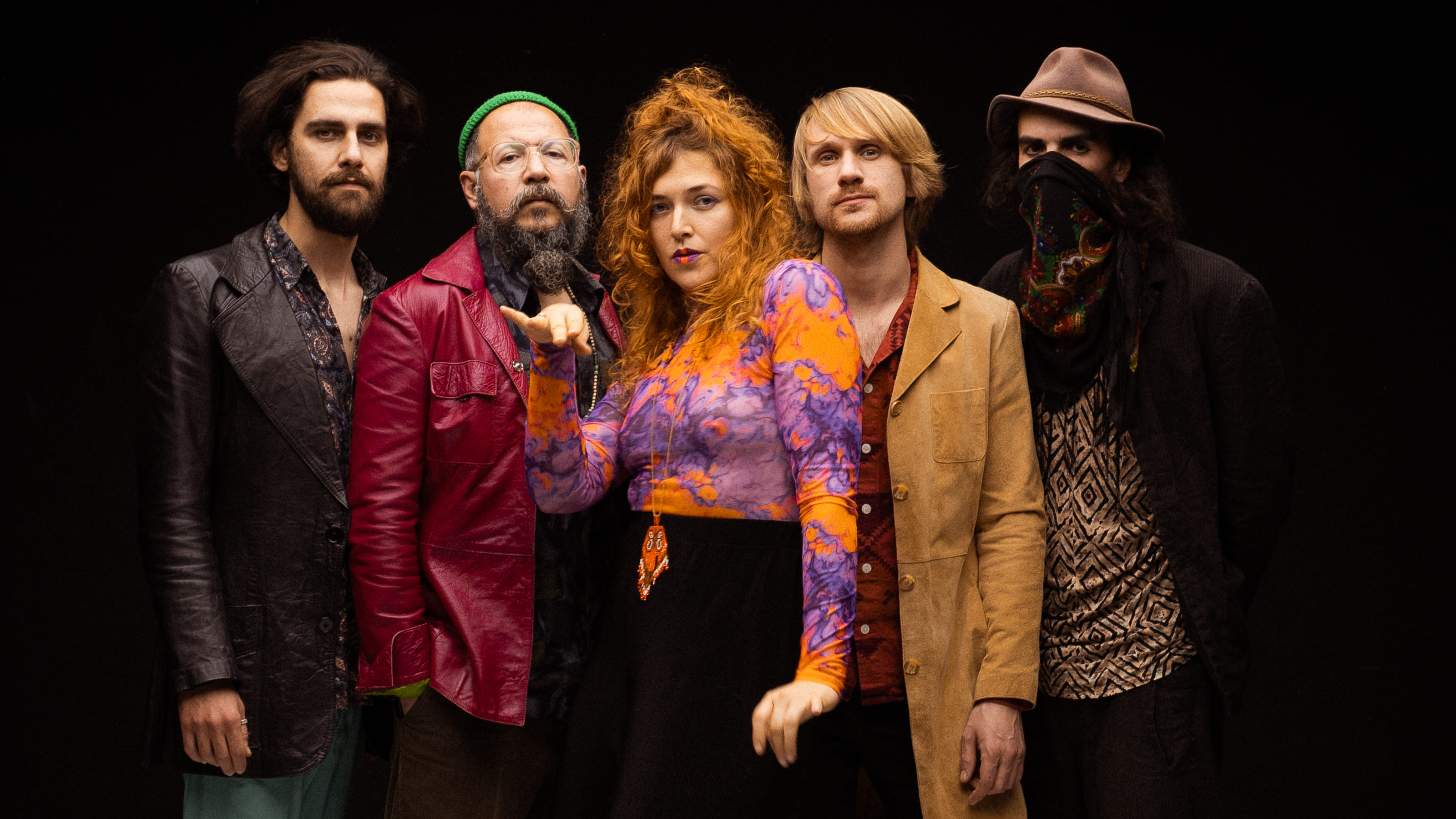 JAMILA & THE OTHER HEROES is a wild band 'from manywhere' creating Psychedelic Desert Funk to make you dance. The band just released their new album "Bazaar Bizarre فلسطين وين أنا؟" on May 26th 2023!
Leading the band is the vibrant Jamila Al-Yousef. Born in Berlin on the day of the Fall of the Berlin Wall, and raised by her influential Palestinian refugee father, Jamila composes music to connect with transcultural audiences who can identify with the bands' diaspora narratives and their musical fight against racism. "As people with family backgrounds in Syria, Palestine, Italy and Colombia, we travel and create home within our music."
Jamila & The Other Heroes' new album "Bazaar Bizarre فلسطين وين أنا؟", is an incredible musical journey around the world that will leave listeners energized and emotionally charged. With their entrancing guitar melodies, that blend desert blues and psychedelic progressive rock (Leon Sanchez) with Arabic percussion (Salam Alhassan), powerful drums (Pier Ciaccio) and a warm earthy bass fundament (Felix 'Fema' Barth), Jamila & The Other Heroes take listeners on a wild ride through a musical bazaar full of surprises. The album features an explosive energy that will have the audience dancing and singing along in no time.
"Bazaar Bizarre فلسطين وين أنا؟" features powerful messages in Arabic and English of self-empowerment, liberation and the private as well as political fight against any forms of discrimination such as racism and sexism. These are the core values of Jamila & The Other Heroes' music. Through their music, the band encourages listeners to celebrate their differences and work together to create a better world for all.