Jamila & The Other Heroes
Funk
Pop
Rock
Middle East
Psychedelic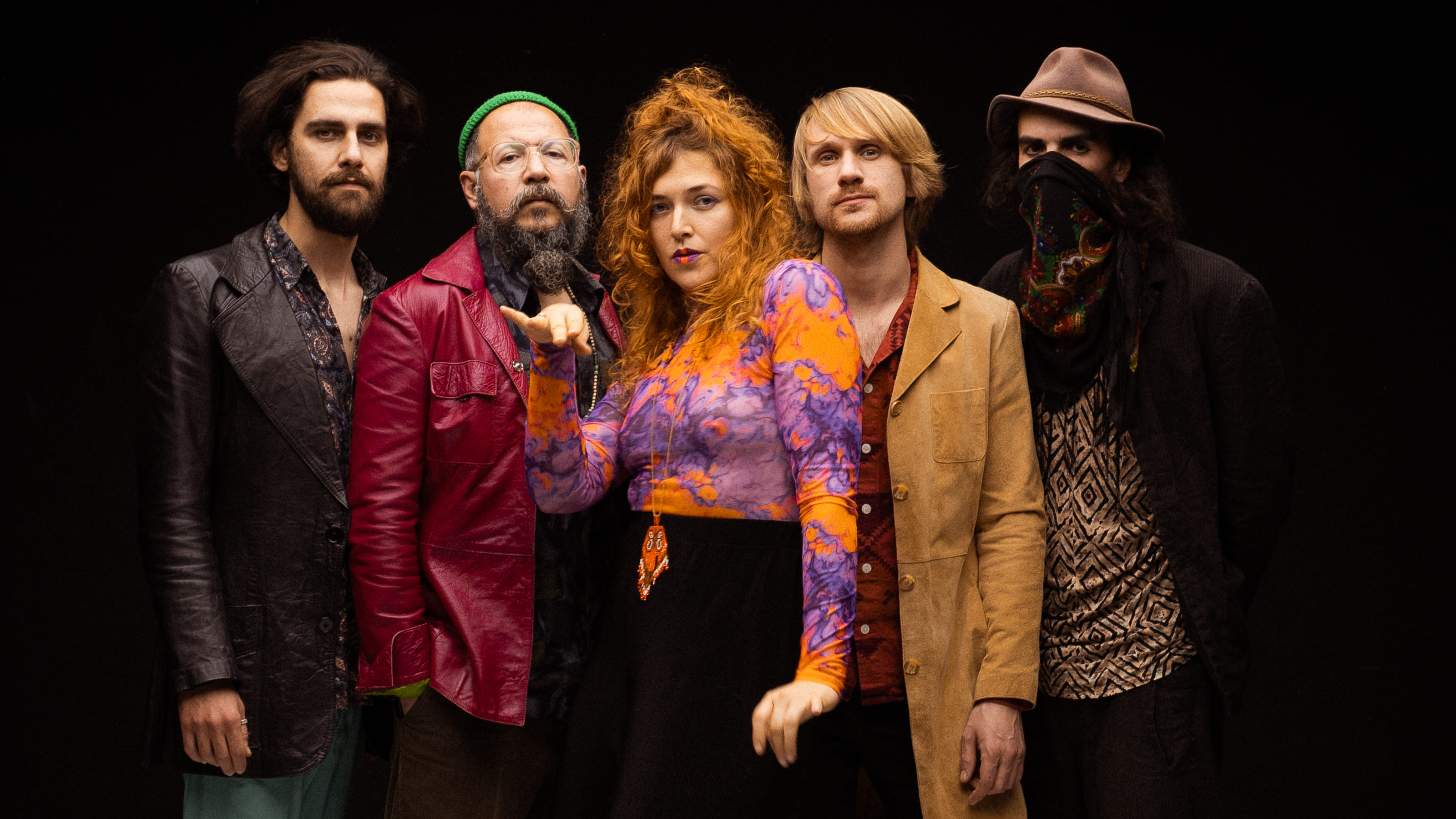 JAMILA & THE OTHER HEROES is a wild band from manywhere creating Psychedelic Desert Funk to make you fly. Be ready for their new album "BAZAR BIZARRE" to be released in 2023!
Leading the band is the vibrant Jamila Al-Yousef. Born in Berlin on the day the wall came down, and raised by her influential Palestinian refugee father, Jamila composes music to connect with transcultural audiences who can identify with the bands' diaspora narratives and their musical fight against racism. "As people with family backgrounds in Syria, Palestine, Italy and Colombia, we travel and create home within our music." Jamila's emancipatory message in Arabic and English is supported by powerful live musicians. Let yourself be carried away by an incomparable sound of psychedelic guitar riffs (Leon Sanchez), vibrating on a warm and earthy fundament of wavy bass runs (Felix 'Fema' Barth) and Arab percussion sounds (Salam Alhassan), as well as Afrobeat, Hip Hop und Rock influenced drum beats (Pier Ciaccio).
The dance floor JAMILA & THE OTHER HEROES create is a breeding ground for people to meet and practise togetherness - the musicians' response to the exclusion mechanisms of our time. The message of the band is simple: "All of us can be Heroes! Let's discover our super powers and make the world a better place.