Jorge Drexler
Singer-Songwriter
Vocal
Pop
Latin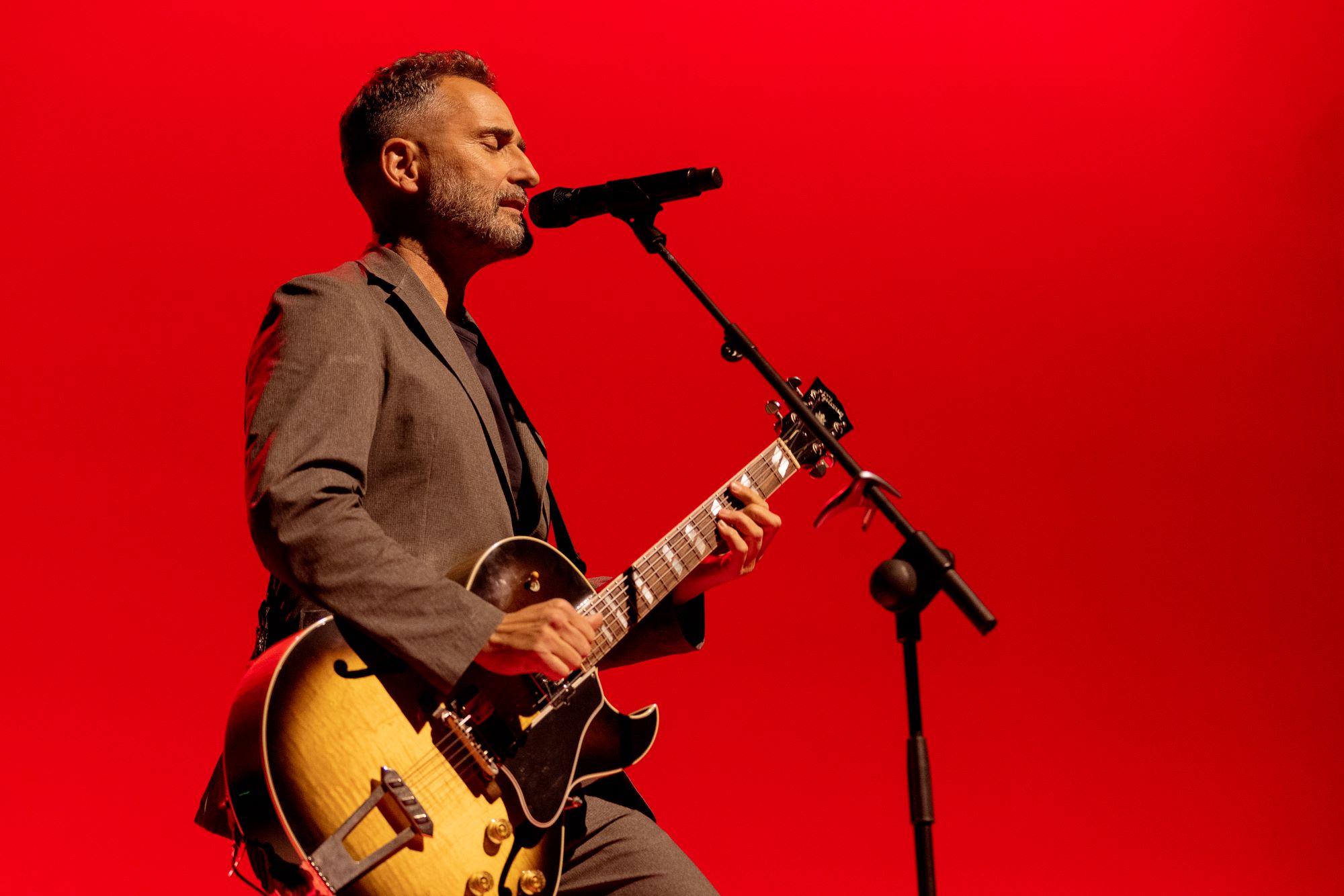 Jorge Drexler, Uruguayan singer-songwriter, is one of the most renowned musicians from Latin America. Over a 30-year career, he has recorded fourteen studio albums and has toured all over the world, which allowed him to know and appreciate many territories and cultures. To his credit he has an Oscar Award (2005), thirteen Latin Grammy's (2014, 2018, 2021, 2022) among many other awards and nominations. His latest album "Tinta y Tiempo" was awarded with seven (7 !!!) Latin Grammys in 2022 including the main categories.
"Tinta y Tiempo" was released in 2022 after almost five years of record silence. It focuses on nature's invention of love as a survival mechanism. Anchored on his trademark poetic cosmovision and quirky wordplay, the album is boosted by exquisite orchestral arrangements on most songs. Guest artists Ruben Blades, C. Tangana, Noga Erez and Martín Buscaglia add color to a sophisticated songbook that finds Drexler's voice – a wondrous instrument, capable of evoking vulnerability, hope and wistfulness within a single verse - in a state of grace.
Born in Montevideo to a German Jewish father who barely escaped the Holocaust, Drexler was a busy physician before he decided to become a full-time singer and moved to Madrid in 1995. His unique style – the softness of his voice, coupled with a knack for lovely melodies and lyrics of unusual depth – gained him many fans through albums such as Sea (2001) and Eco (2004.) "Al Otro Lado Del Río," a song he wrote for the film The Motorcycle Diaries, won an Academy Award in 2005. Drexler's subsequent albums found him expanding his eclectic palette, collaborating with such transcendent artists as Caetano Veloso, Natalia Lafourcade and Mercedes Sosa.