Justin Adams & Mauro Durante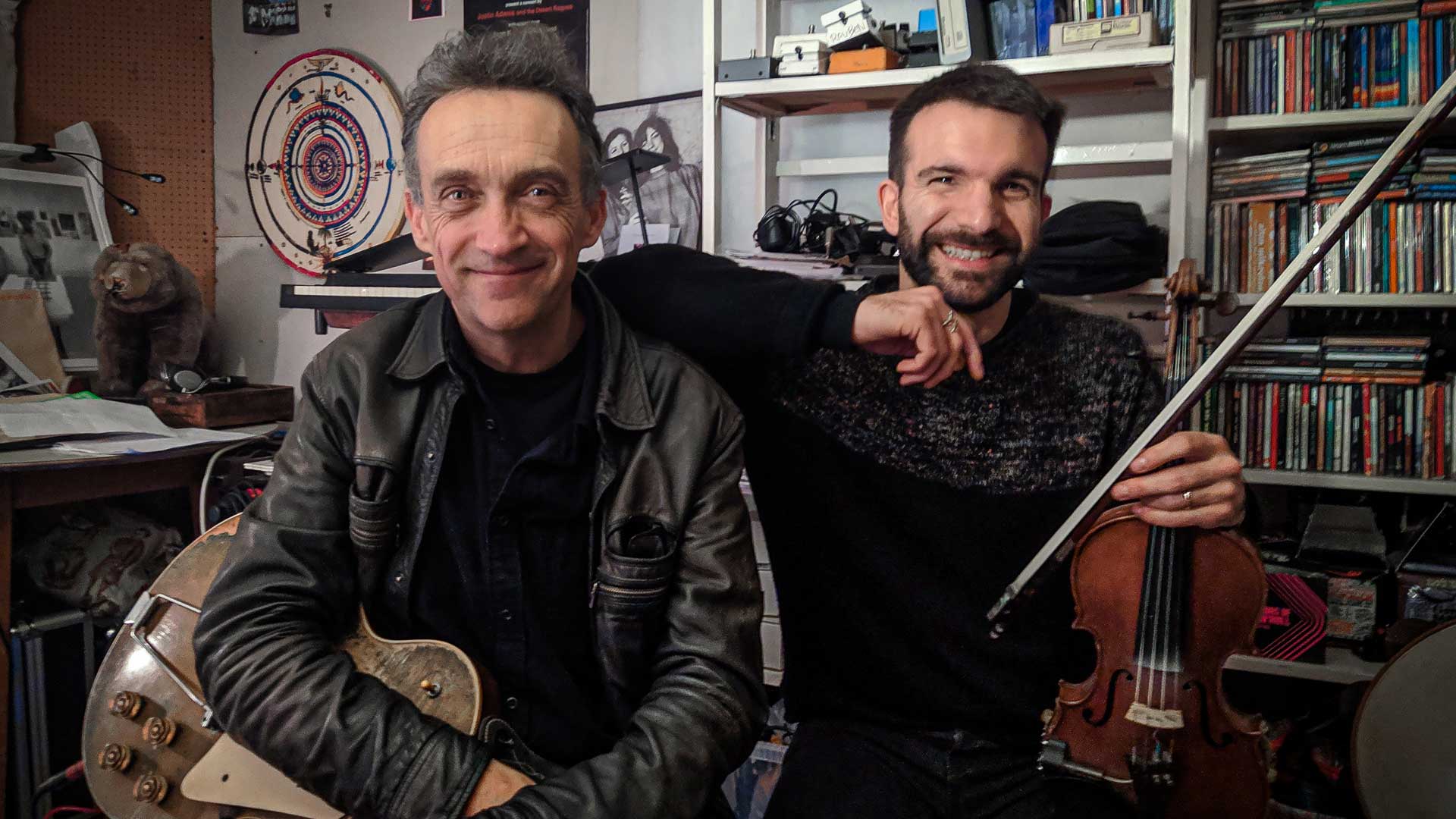 Justin Adams, guitarist, producer and composer, has been a creator of wonders with Robert Plant in the Sensational Space Shifters. His production on landmark albums by Tinariwen and Rachid Taha highlights his feel for North African groove, while his award-winning collaborations with Juldeh Camara linked griot tradition with raw blues spirit. His work with artists such as Jah Wobble and Sinead O'Connor was infused with the spirit of post-punk London, while his solo guitar album Ribbons was cited by Songlines magazine among the top 50 albums of the past decade.
This new collaboration with Mauro Durante stems from a concert led by Ludovico Einaudi, the legendary Notte de Taranta in Puglia, where the two first played together, recognising kindred spirits in the trance rhythms of Taranta which transcend "melancolia" or the blues. Mauro Durante toured the world for many years with Ludovico Einaudi playing violin and frame drums. He is one of the leading players in the pizzica style of Southern Italy and leads Canzoniere Grecanico Salentino, who have played great festivals all over the world. In 2019, they were featured in their own concert at the BBC Proms (where Justin Adams guested with them) and they won Best Group in the Songlines Music Awards.