Manu Delago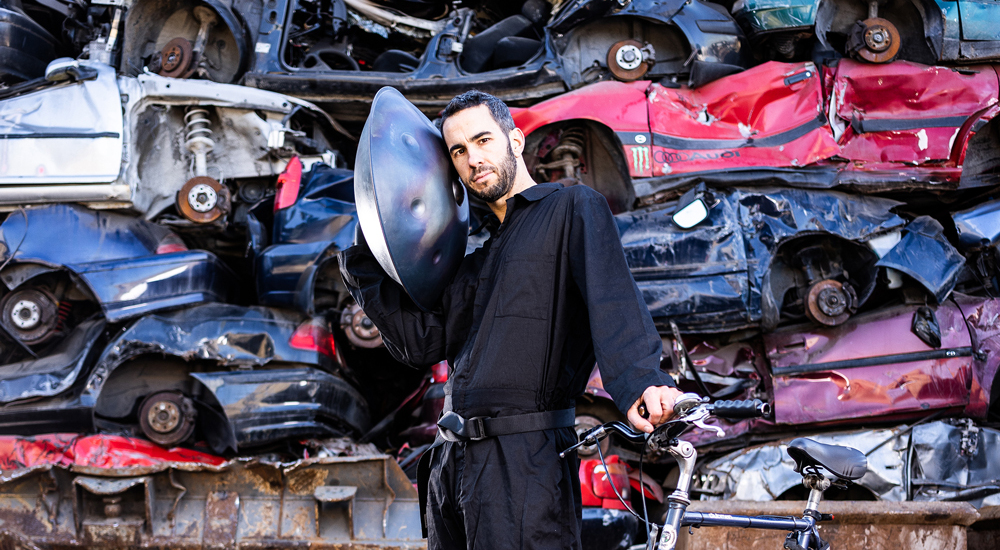 Manu Delago is a world-renowned percussionist, hang player and composer. Somewhere between ambient-electronic and neoclassical music, his acoustic percussion instruments merge together with electronic rhythms and calming accents. The music halls are filled with fascinating visualizations of sounds from our surroundings, creating a whole audiovisual piece of art.
The Grammy-nominated artist leads his own band and has played in renowned concert halls across more than 50 countries. Additionally, he has performed as a soloist with the London Symphony Orchestra and toured with a number of international musicians, including Björk, Anoushka Shankar, and Olafur Arnalds.
As an eco-friendly alternative to conventional concert tours, Manu Delago together with five other cyclists set off on a 1,500 kilometer journey through the entirety of Austria in May. Throughout the four-week "ReCycling Tour", all musical instruments and other essential equipment for the 18 live performances of the trio's project were transported in trailers with solar panels. By doing so, the crew not only kept their own CO₂ footprint low, but also inspires the public to live a sustainable life.
In 2021, Manu Delago also debuted his first audiovisual solo project "Environ Me". Aiming to create more awareness for our immediate environment, the Austrian artist incorporates noises captured on his adventurous excursions into his compositions. The album is a dynamic and insightful examination, where each track is designed to represent different elements of life.