ADG7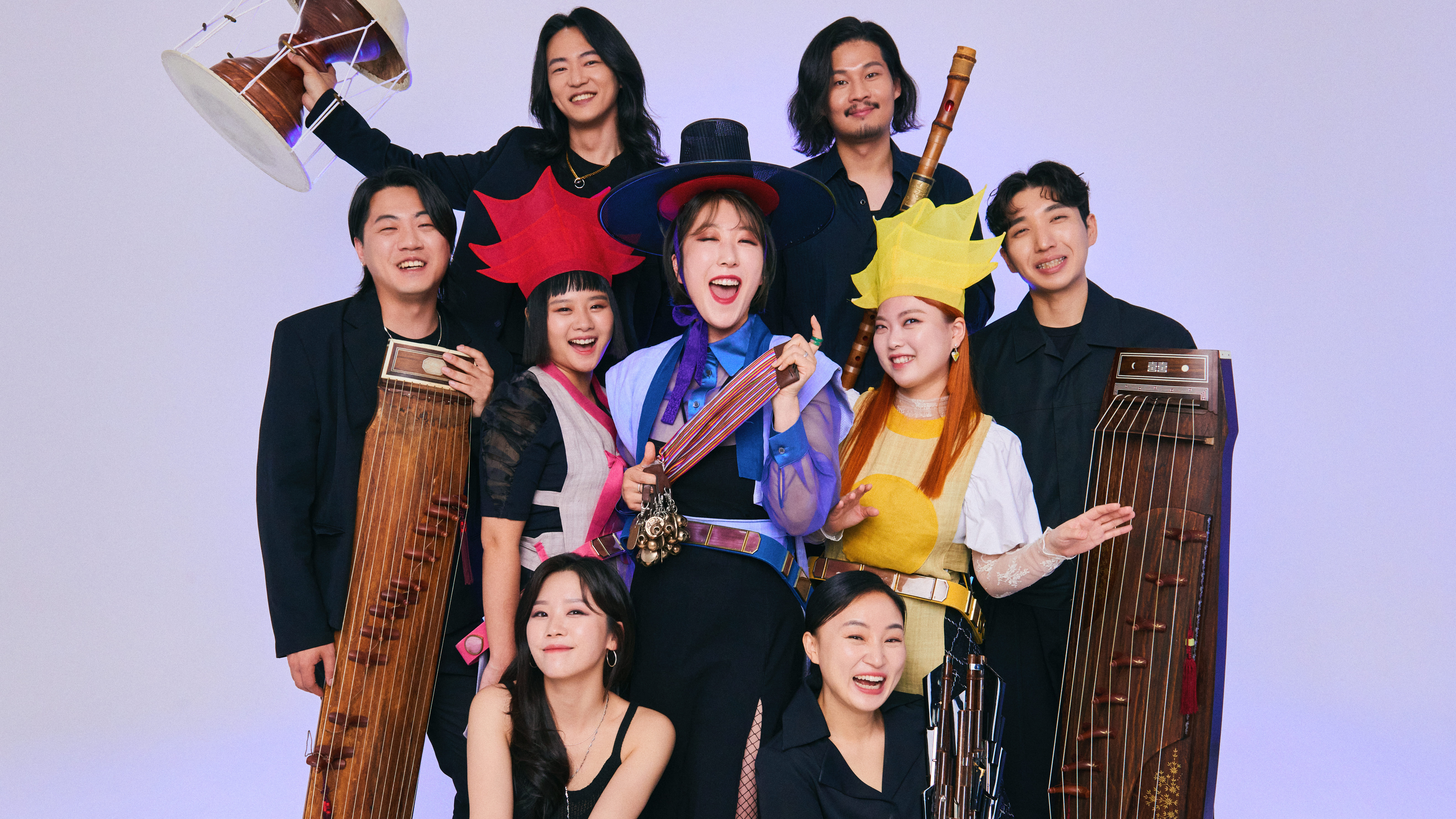 ADG7 (Ak Dan Gwang Chil) - a multi-award winning Korean pop music group. With various Korean instruments (daegeum, saenghwang, ajaeng, gayageum and Korean percussion) and powerful vocals based on folk traditions, ADG7 creates a blend of Korean music, pop and funk with cheerful and humorous elements.
The ensemble features six Korean traditional musicians and three Powerhouse female folk singers. ADG7 performs repertoire from the sacred, shamanic and secular gut (ritual music) and minyo (folk song) traditions of the Hwanghae-do region, nowadays a western province of North Korea. Their powerful engaging performance will immerse audiences into a spiritual experience and bring blessings of positive energy originating from gut and minyo.
ADG7 was founded in 2015, to the 70th anniversary of Korea's liberation from Japanese colonial rule. Their music expresses the true meaning of liberation and South Korea's desire for reunification. They won multiple awards including Best Group at the 2018 KBS Korean Traditional Music Award and Sori Frontier Award At the 2017 Jeonju International Sori festival. ADG7 has performed at WOMEX 2019 and global FEST 2020, and has since then toured in Europe and North America, including Glastonbury and Roskilde Festivals.