San Salvador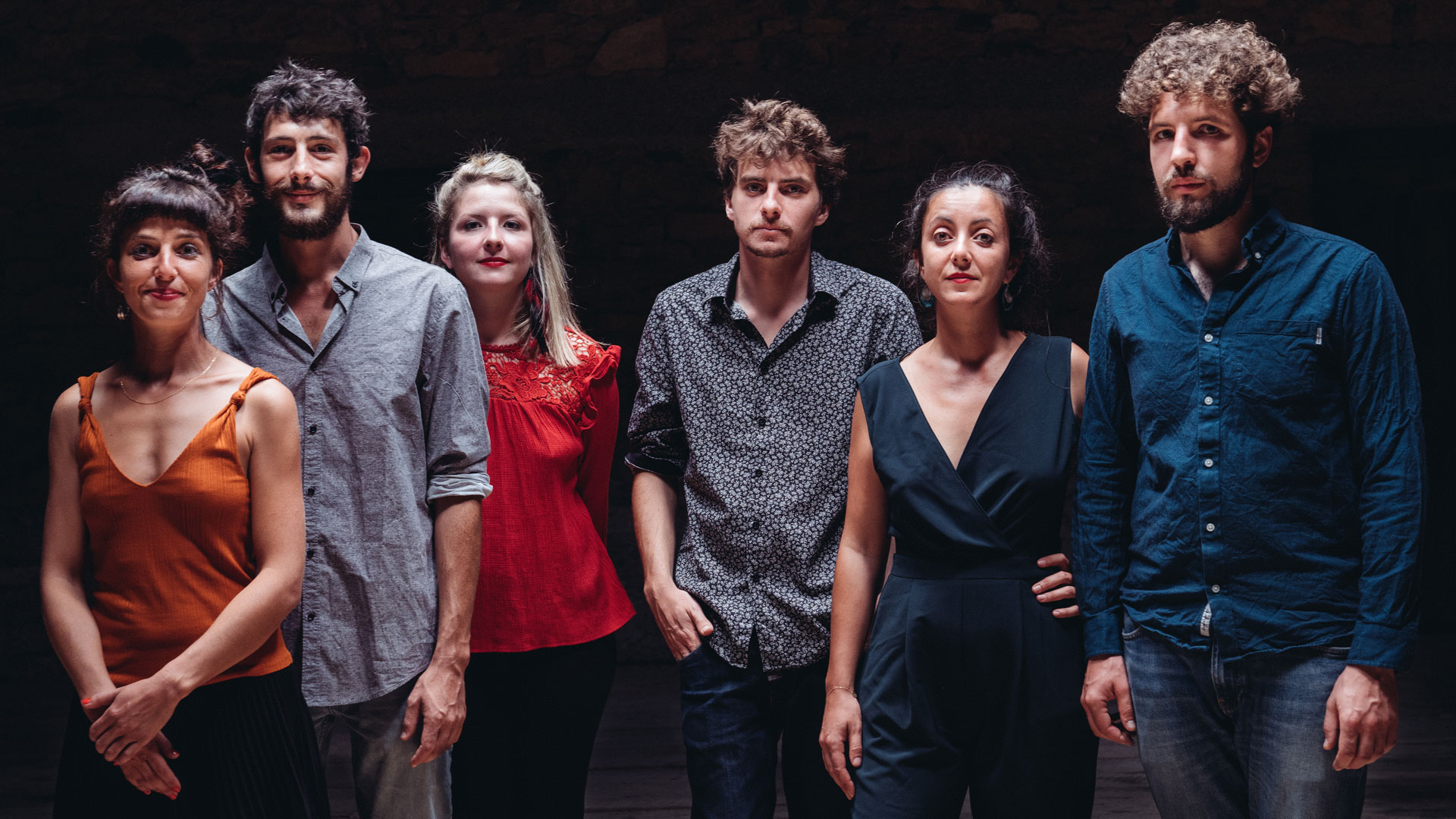 Occitan polyphony is the starting point for this six-voice and percussion collective as they embark on their search for universal folklore, rooted in the region's deep troubadour traditions yet circulating between cultures and musical genres. Their compositions use the Occitan language as a rhythmic instrument, combining poetry with hypnotic vocal harmonies cascading over shifting patterns of compelling percussion.
In the performance work 'La Grande Folie', they question the myth of an unalterable 'heritage', seeking instead 'to answer the question of the boundaries between tradition and creation. An answer to those who say that music has a beginning and an end. It's a joyful quest that sees them following every path from the crossroads of trance, choral punk, global vocalese and math-rock constructions; modern Occitan troubadours at large in the world.
During the last years, San Salvador has proven to be an excellent live band as well. Their appearance at WOMEX 2018 was a huge success. Afterwards, in the summer of 2019, they played at many renowned international festivals in Europe, including Sziget and Ostrava. The pandemic stopped all live activities in 2020 an in the first half of 2021, but summer 2021 saw many open air concerts, at least. And also, at the beginning of 2021 their long-awaited first full-length album was released in Europe.
In the second half of 2021 and in 2022 the band will focus on their families and only play postponed concerts from the previous years. From May 2023 San Salvador will be touring again with a new program.