DAYYANI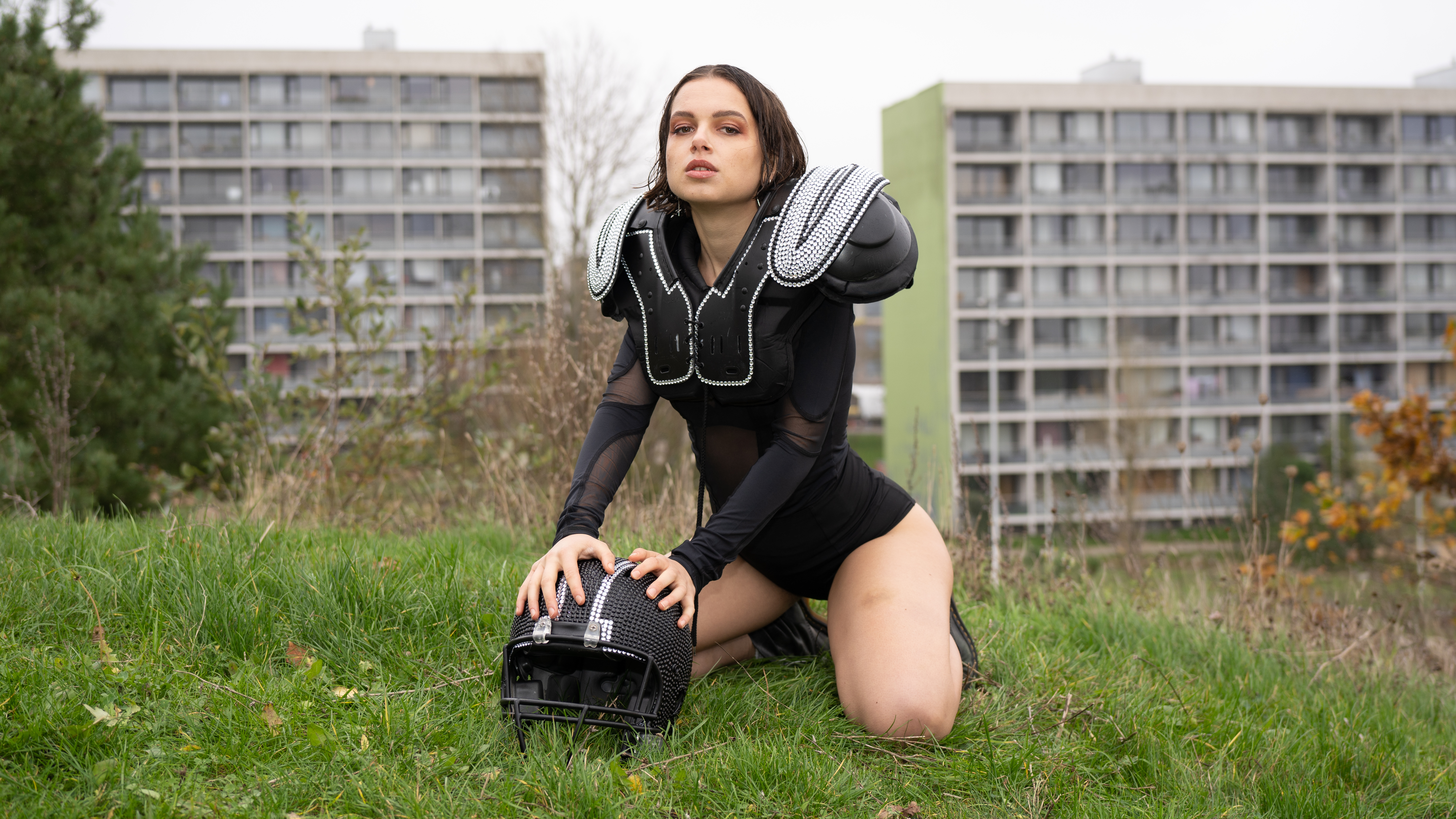 Danish-Iranian pop newcomer Isabella DAYYANI is quickly building a prodigious youthful universe of soulful, energetic pop music that will make you yearn for 2002.
We're talking Backstreet Boys, Britney and Justin, casually thrown into a refreshingly melodic contemporary cocktail of Scandinavian R&B, Arabic notation and punch-you-in-the-face awesomeness. DAYYANI loves to experiment, producing one danceable track after the other.
In 2021 she toured Denmark with the critically acclaimed Danish indie-band Ganger, but now this granddaughter of a Persian rug-dealer has started to hold her own, writing, singing and bad-assing her way into the music biz.
With newly risen indie-label Yachtvej, DAYYANI released her self-produced debut EP "All The Things I'm Learning" in the beginning of 2021. The standout single "Goddess" was played on heavy rotation on Danish National Radio P3 and her second EP "…Still Learning" (09/2022) excited with the two radio hits "My Shit" and "Casual.". For her newly relased third EP "Pretty In Defense" (02/2023) DAYYANI received great feedback throughout Denmark and even made it to the Top 10 National Airplay Charts with the latest single "Blink Twice".
After playing over 30 live shows in 2022 including Roskilde Festival and Reeperbahn Festival in Hamburg you are sure to hear about this new Danish pop-act on the rise.