47SOUL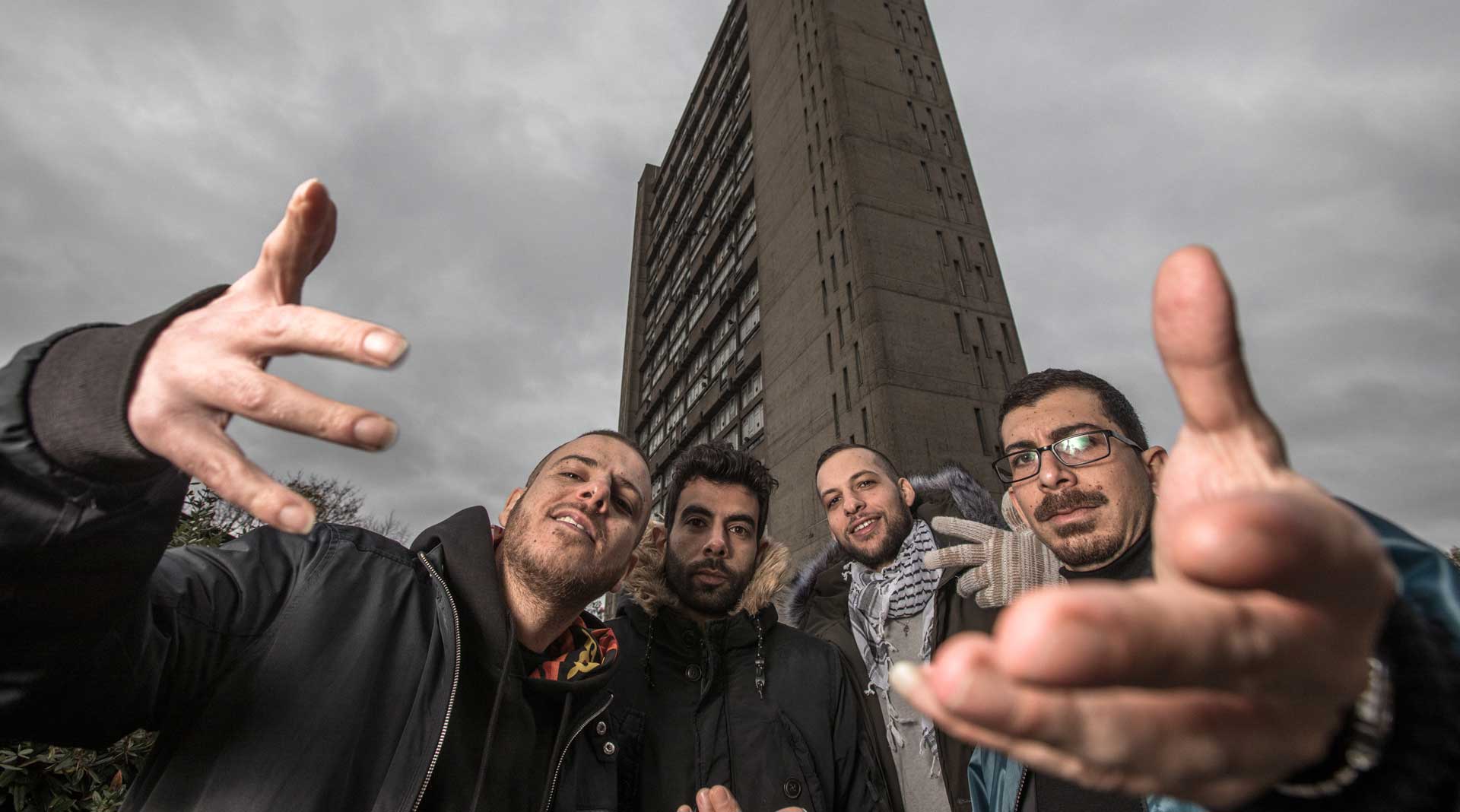 Watch out! 47SOUL is one of the most promising rising stars from the Middle East and presenting the world their own and unique music genre called 'Shamstep' - a powerful mix of traditional street music from the 'Sham'-region (Palestine, Lebanon, Jordan, Syria) combined with deep electronic beats and influences from funk, hip-hop and rock. 47SOUL connects melodies that have been echoing through the Arab World for centuries with analogue synthesizers, hypnotic guitar lines, and verses in both Arabic and English.

Their first hit single "Intro to Shamstep" reached over 4 million views on Youtube and also live 47SOUL are a unique experience since every single show ends in relentless and trancelike dances both on stage and in the (mostly young) crowd.

After founding the group in Jordan in 2013 and releasing the first tracks in the Middle East – the four talented musicians found their new home in London. They already completed four UK festival tours (e.g. Glastonbury, Womad, Boomtown Fair, Bestival) and sold out shows at some of London's best music venues. In Europe too 47SOUL was able to convince crowds on festivals like Roskilde Festival, Esperanzah, Amsterdam Roots or c/o Pop. Now the first club tour through Germany, Switzerland and Scandinavia is pending.

After the successful 'Shamstep' EP, their highly anticipated first album 'Balfron Promise' was released in february 2018. The album and themes are inspired by both modern-day London and the 100 year-old politics of the Middle East which is still influencing 47Soul's story today. Socially relevant and lyrically clever, 'Balfron Promise' covers all elements of a transboundary and pulsating freedom-of-movement music album. We invite you to join us and the band on this exciting journey!