Youssou N'Dour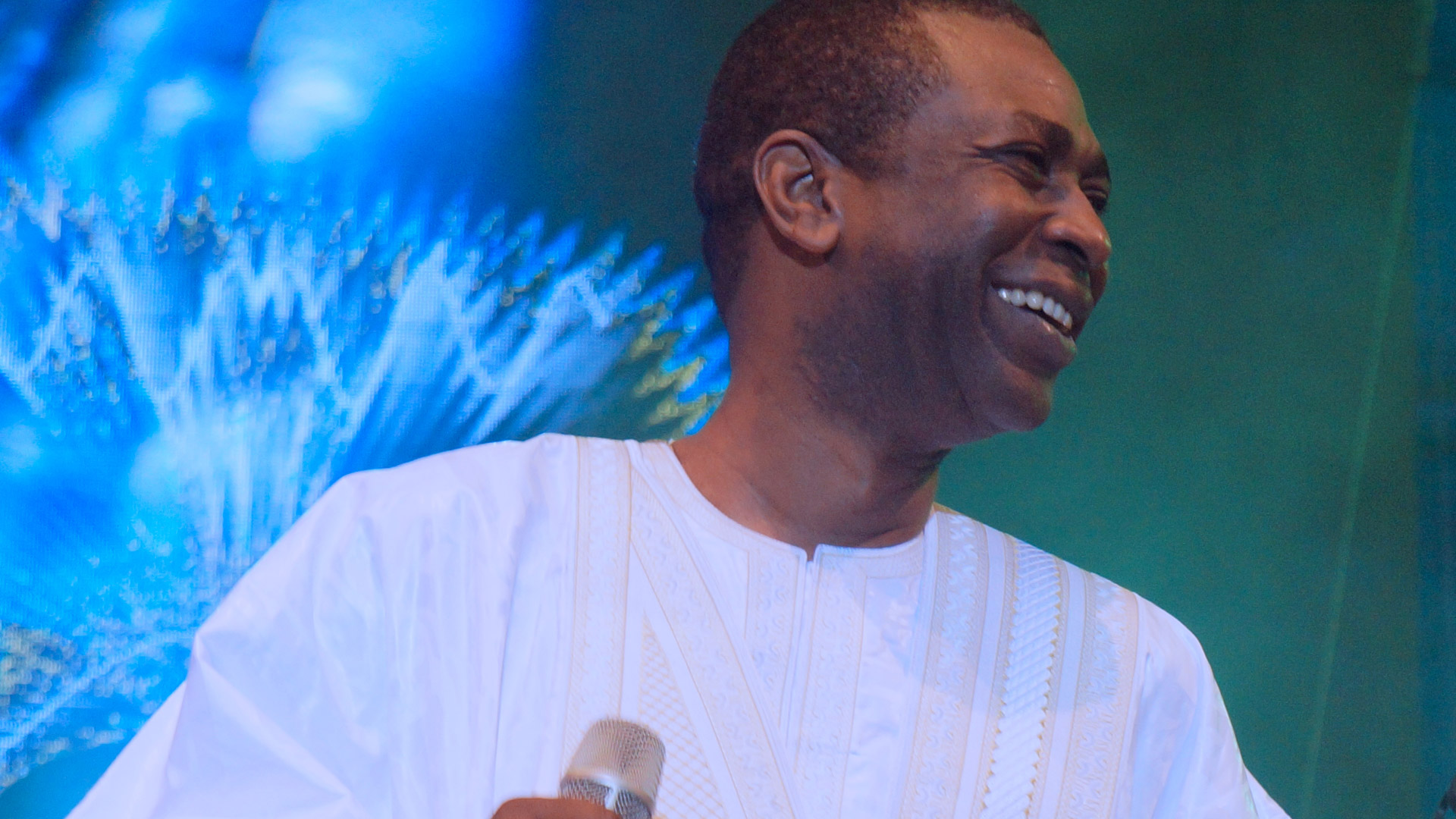 Youssou N'Dour is one of the most celebrated African musicians in history, his mix of traditional Senegalese mbalax with eclectic influences ranging from Cuban rumba to hip hop, jazz, and soul has won him an international fan base of millions. He is considered to be Africa's most famous voice. In the last 40 years, no other artist influenced African music as much as him.
He worked with Paul Simon, Peter Gabriel and Japanese Soundtrack composer Ryuchi Sakamoto on their legendary Albums "Graceland", "So" and "Beauty". Peter Gabriel liked working with him so much, that he referred to Youssou's voice as "liquid silver".
In 1994, his song "Seven Seconds" was a huge success, reaching the top charts position in Italy, Finland, Switzerland and France. In 2005 he won a Grammy for his Album "Egypt". Rolling Stone called his Album "Rokku Mi Rokka" one of the 50 best records in 2007.