Uji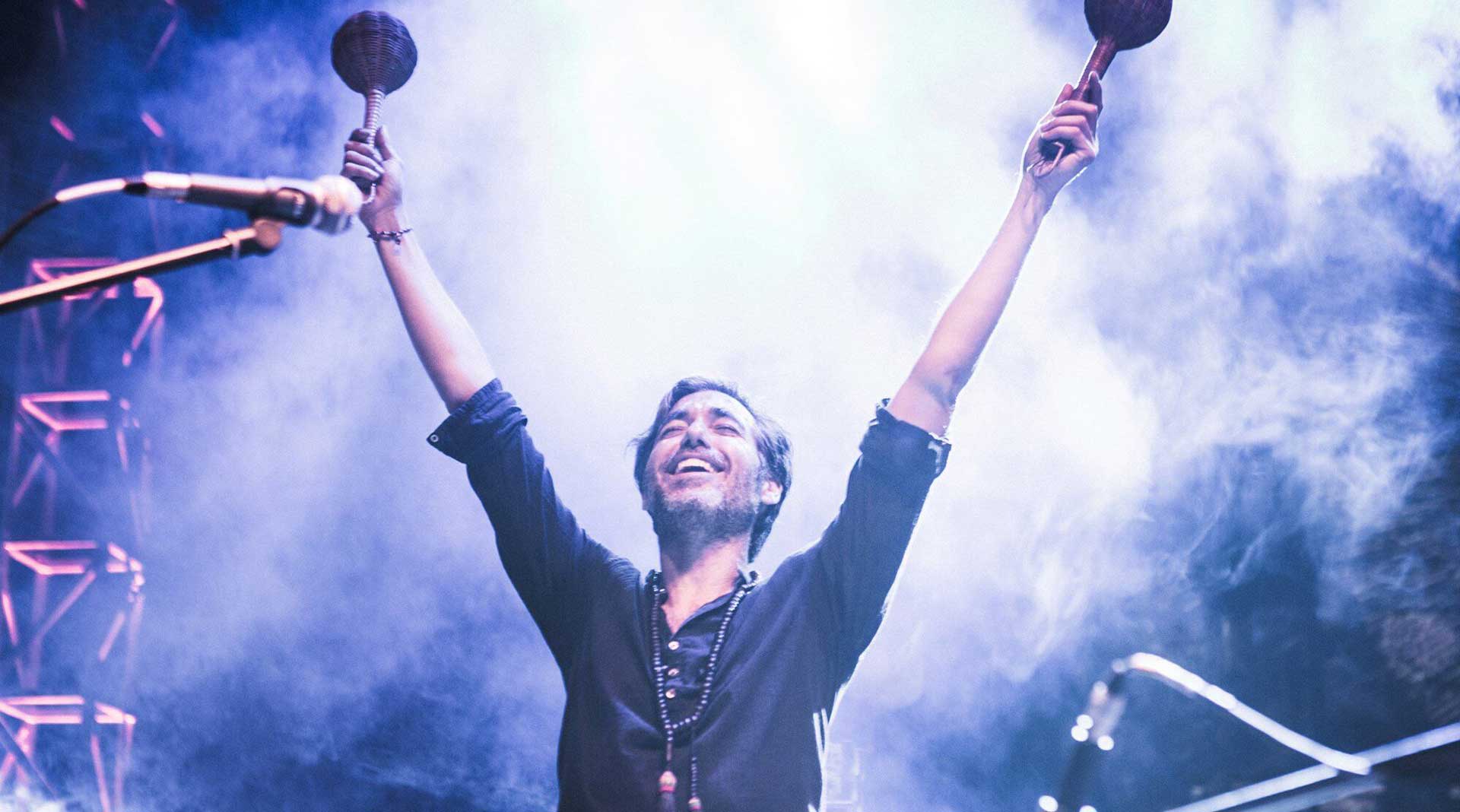 Uji (Luis Maurette) is an electronic producer and live act born in Buenos Aires, Argentina, merging the seemingly opposite worlds of the ancient and the modern in a ritual of chants and dance.
A nomad since the age of two, he has lived throughout the American continent, growing up amidst a diversity of sounds and cultures. Uji's music reflects his upbringing and has roots in indigenous, folkloric and African ritual music but is also a expression of the modern world, borrowing from the aesthetics and sound design of electronic music. His fascination with sound and electronic music brought him to Berklee School of Music where he delved into synthesis, programming and sound design. In parallel he immersed himself in ritual music, which led him into the mountains and jungles to participate in indigenous ceremonies and songs, to make field recordings of the birds and rivers, to learn rhythms and dances, to discover ancient practices and to listen to the ancestral voice of nature.
He was also half of the pioneering duo Lulacruza since its inception in 2005 until its end in 2016, with whom he has released 5 albums, a feature film and visual album by director Vincent Moon, as well as a remix series by a worldwide mix of producers. Lulacruza boldly embraced the intersection of electronic and folk music, forming part of the South American new folklore movement.
Uji released his debut solo LP "Alborada" in june 2018 on ZZK records, on which he blends sounds from field recordings he collected all over the world with a wide array of instruments such as congas, cununo, marimba, as well as analog drum machines, samplers, sythesizers and vocals, spinning a hypnotic, multilayered, deep soundscape.