Trio da Kali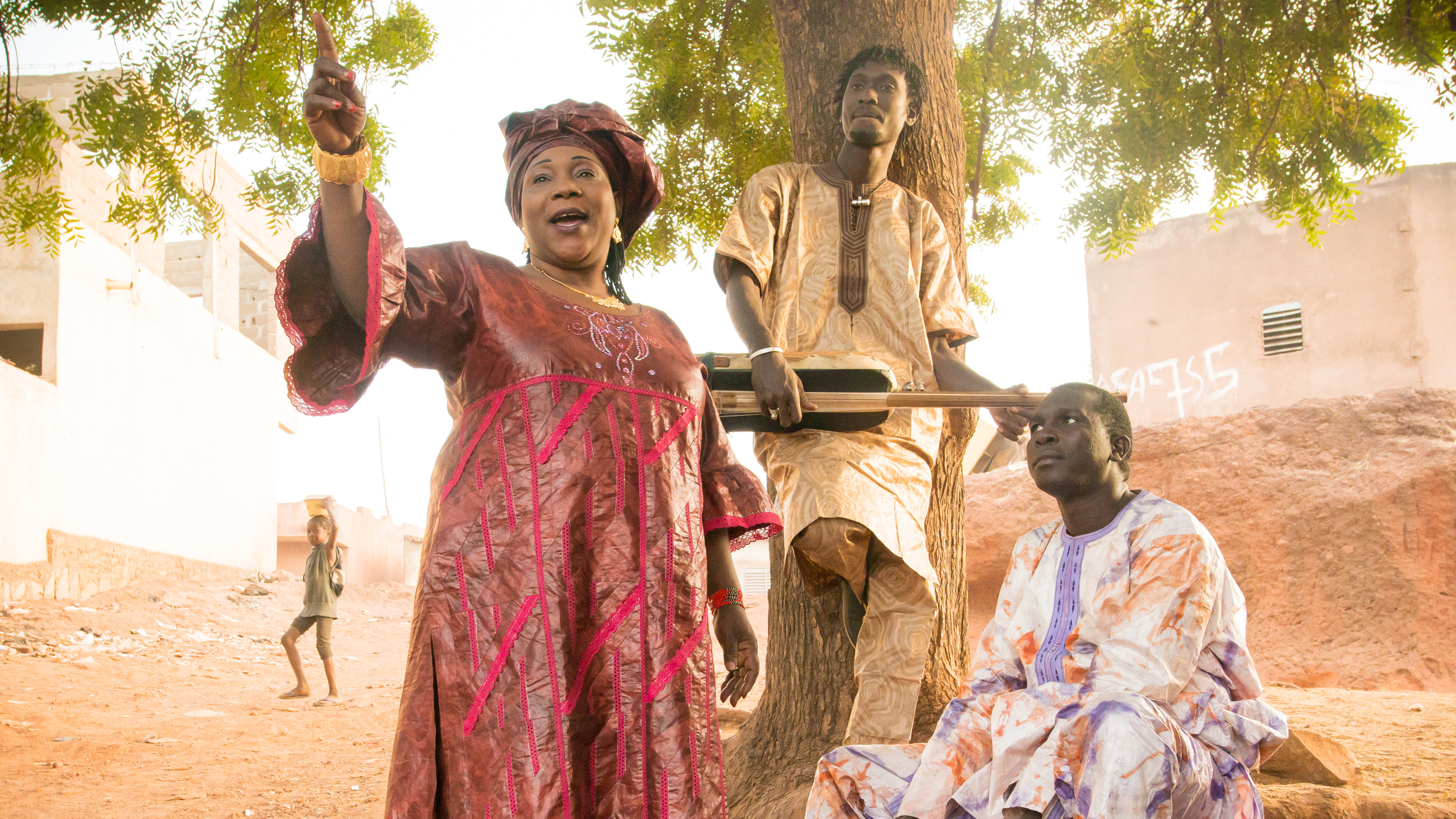 Trio Da Kali - tradition-inspired contemporary music from the heart of the Malian griot tradition.
Trio Da Kali is a group of outstanding musicians from the Mande culture of southern Mali, who come from a long line of distinguished griots (specialist hereditary musical artisans). In an intrepid musical adventure, a remarkable torchbearer in the griot tradition, they are creating a concert as vibrant and free as it is soulful. "Da Kali" means "to swear an oath", and it is the griots pledge to maintain their art. In this instance, their aim is to bring to the forefront the neglected repertoires and playing styles of the griots.
Trio Da Kali take us back to the roots of this grand tradition, which, at best, is undoubtedly one of the African continents finest, most subtle, and sublime music. But they also bring a fresh, contemporary, and creative twist to their music in subtle ways, breathing new life back into this ancient music.
The Trio features the dazzling virtuoso balafon playing of the group's director, Lassana Diabaté and Mamadou Kouyaté, provides brilliant bass lines on a large ngoni, in the tradition of his father ngoni maestro Bassekou Kouyaté. All three members of the trio belong to intensely musical families, who have passed on to them an astonishing wealth of songs. Much of this repertoire is forgotten or neglected, and yet, it represents the heart of a musical culture that has stood the test of time across many centuries. The Da Kali Ensemble shows just how timeless and captivating this extraordinary musical heritage is.
For their debut album Ladilikan released in 2017, the trio collaborated with the Kronos Quartet. The album sounds like an instance of music returning to its common roots, finding a deep resonance, without pretensions or need of translation.  At the same time it is a full expression of the identities of both ensembles.