Trad.Attack!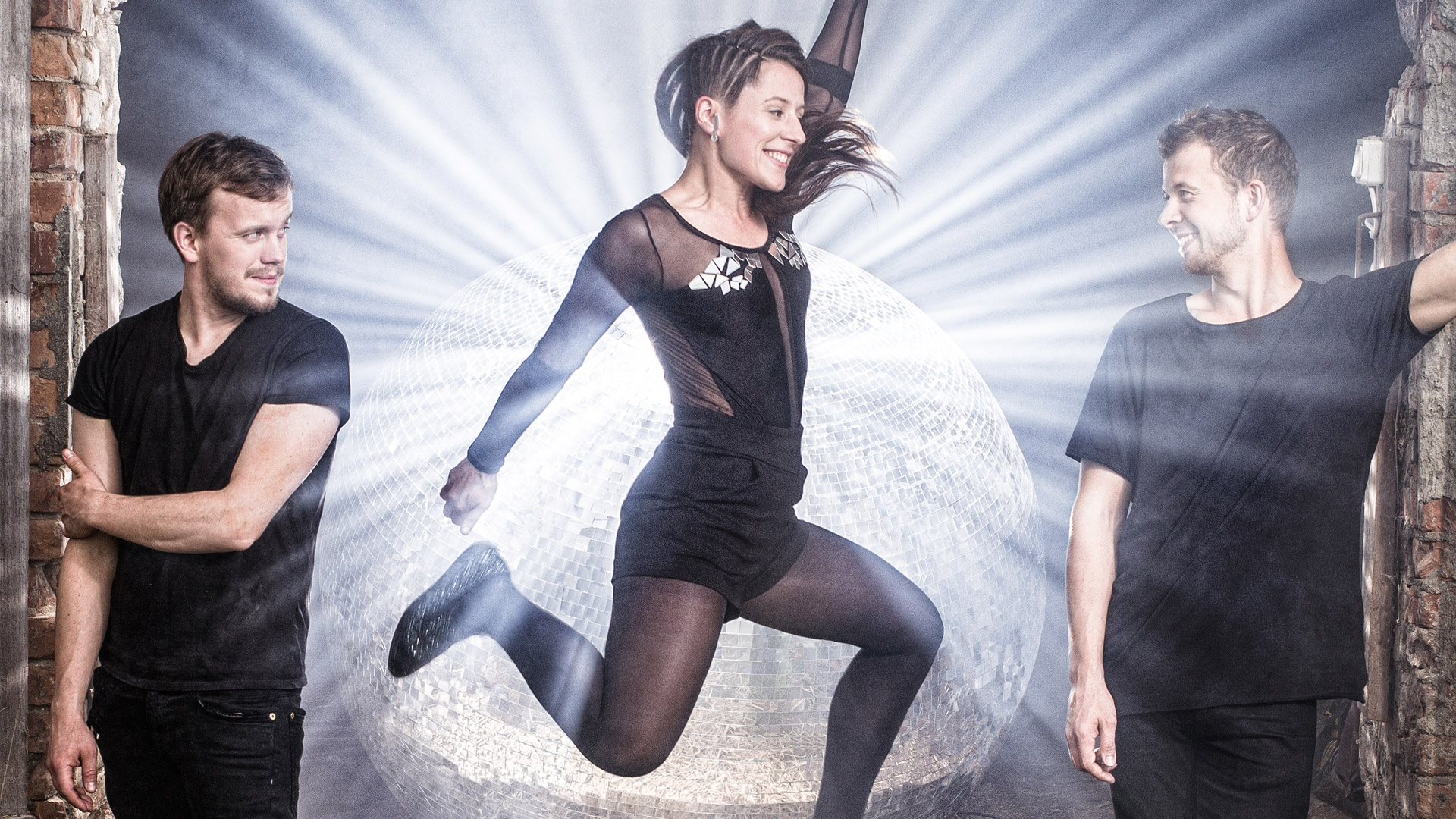 In their home country they're rockstars already and now they are about to take over the rest of the world! The unusual trio merges traditional folk music with modern rhythms and electronic elements. Who thinks that Estonians are quiet and reserved will surely get rid of this stereotype during a concert of TRAD.ATTACK! It's often said that the three-person-band sounds like there are way more musicians on stage than there actually are.
By using looping- and sampling machines on old archive recordings, the sound of legendary Estonian folk singers gets a contemporary and thrilling touch. An impressive sound pattern is created by using a 12-string guitar, drums and pipes, back pipe and a Jew's harp.
The success of their first released single came unexpected. The song "Kooreke" was extremely well received by the listeners. At a showcase in Tallin Music Week 2014, the visitors' reaction was overwhelming and critics immediately started to take the phenomenon very serious. 14 prices, two albums and countless shows later the phenomenon consists. At their first concert the band was joking about wanting to play in every country of the world. This rather cheeky idea is about to fulfill itself since up to now TRAD.ATTACK! played in 31 countries from China to Morocco up to Canada. Now it's time to conquer the remaining 165 countries!