Quartabê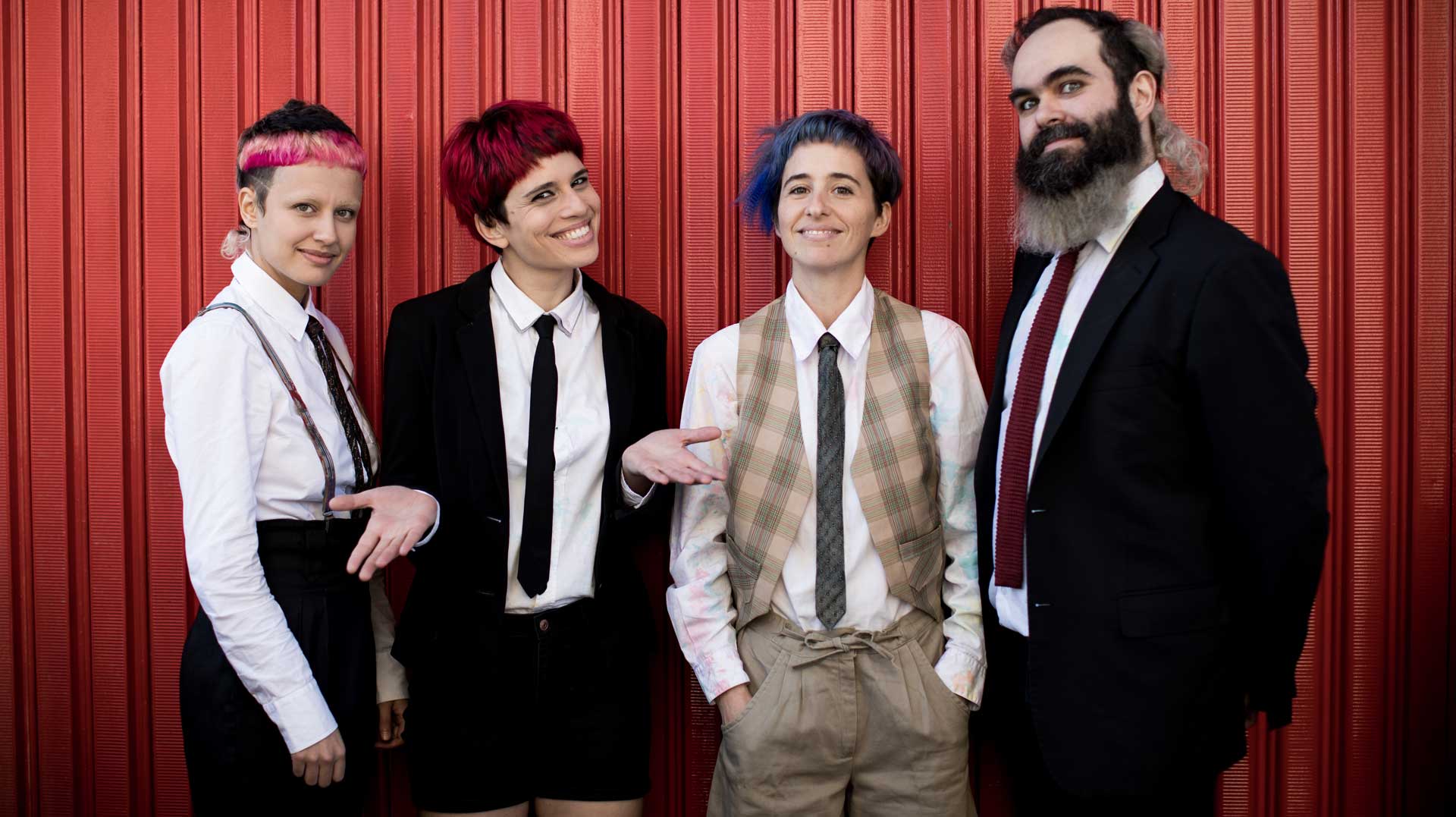 QUARTABÊ from Sao Paulo are one of the most interesting and inventive bands in Brazil's young independent-scene. Since their debut three years ago, they've gained reputation as one of the freshest members of a new generation of experimental instrumentalists and composers. Their music embraces different influences, ranging from free-jazz to electronical vibes, from afrobeat to choro.

After the release of their first album, a reinvention of Moacir Santos' music, they've played at many important festivals - also apart from jazz events such as the famous Rec-Beat which presents alternative artists to a huge open-air crowd during carnival in Recife.

Moacir Santos is a key figure in the history of Brazilian music and was a very influential composer in the 20th century. He was the first to combine Afro-Brazilian music, contemporary orchestral pieces and jazz in an unique fusion that has changed the course of music and paved new ways for musicians to explore, namely Tom Jobim and João Gilberto, who have acknowledged him as a great inspiration, but also Baden Powell, João Donato and Eumir Deodato, who were all his students.

The quintet are four young ladies on bass, drums and two wind instruments who came together when Arrigo Barnabé, main character in Sao Paulo's avant-garde scene in the 1980's, re-arranged his masterpiece Clara Crocodilo in a new way. Plus a creative young man on piano & keys.

Especially live they play on a very high level and with a lot of passion. At the same time their performance has humour and is fresh and a lot of fun.