Naïssam Jalal
Jazz
Classical
Middle East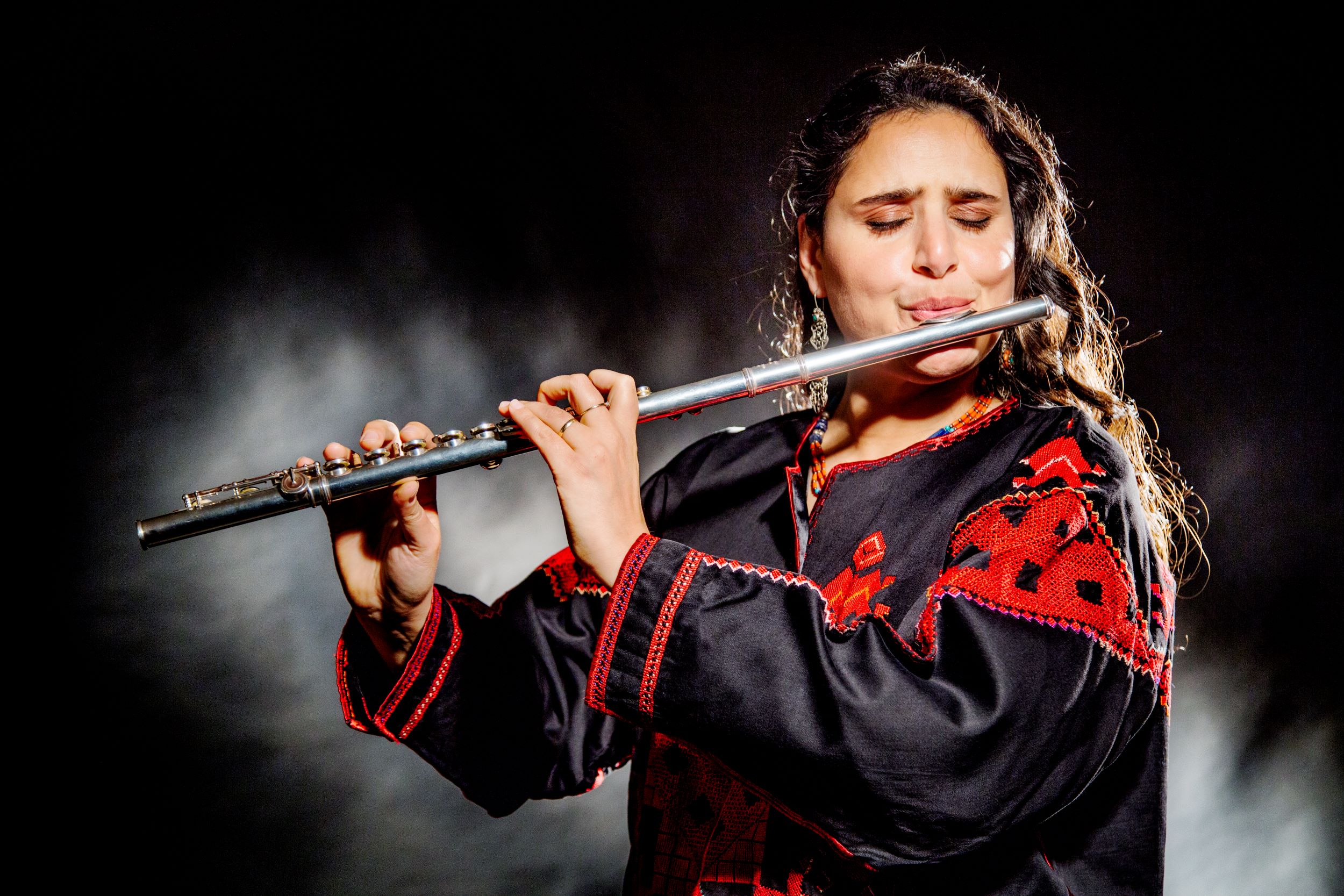 Paris-born Syrian flautist and composer, Naïssam Jalal embodies the spirits of a diverse range of musical expressions assimilated through a passionate thirst for knowledge. From a European classical music education to studying nay at the High Institute of Music in Damascus, to a three-year stay in Egypt learning Arabic classical music, returning to Paris to begin jamming and collaborating across the musical spectrum from jazz to hip-hop to pan-African styles, as well as visits to Spain for flamenco explorations and investigating Carnatic music, her achievements are impressive.
Her own musical projects are myriad with the flagship being her Rhythms of Resistance ensemble, who recently marked a decade's activity with her first compositions for symphony orchestra. Her style is uniquely universal while her clear-eyed view of our contemporary problems fires her compositions with intensity and transcendent beauty.
In 2018, her decade-long dialog with Egyptian oudist Hazem Shaheen (Liqaa) and her project with Osloob (Al Akhareen) both led to CD releases. The following year, Quest of the Invisible, with pianist Leonardo Montana, bassist Claude Tchamitchian, and drummer Hamid Drakeasguest,won her an award at the Victoires du Jazz, and led to her official selection for the prestigious German jazz festival Jazzahead.
Although it may seem that her schedule is overloaded, the reality is that her projects take time to mature and then tend to come to fruition in close succession. For Naïssam Jalal, the learning process isongoing. She takes time to learn the palmas in Andalusia with Bobote, the mythical gypsy of flamenco rhythms and the Carnatic music of South India, before confronting Dhrupad, a genre of Hindustani classical music that attracted her like a magnet.