Mydy Rabycad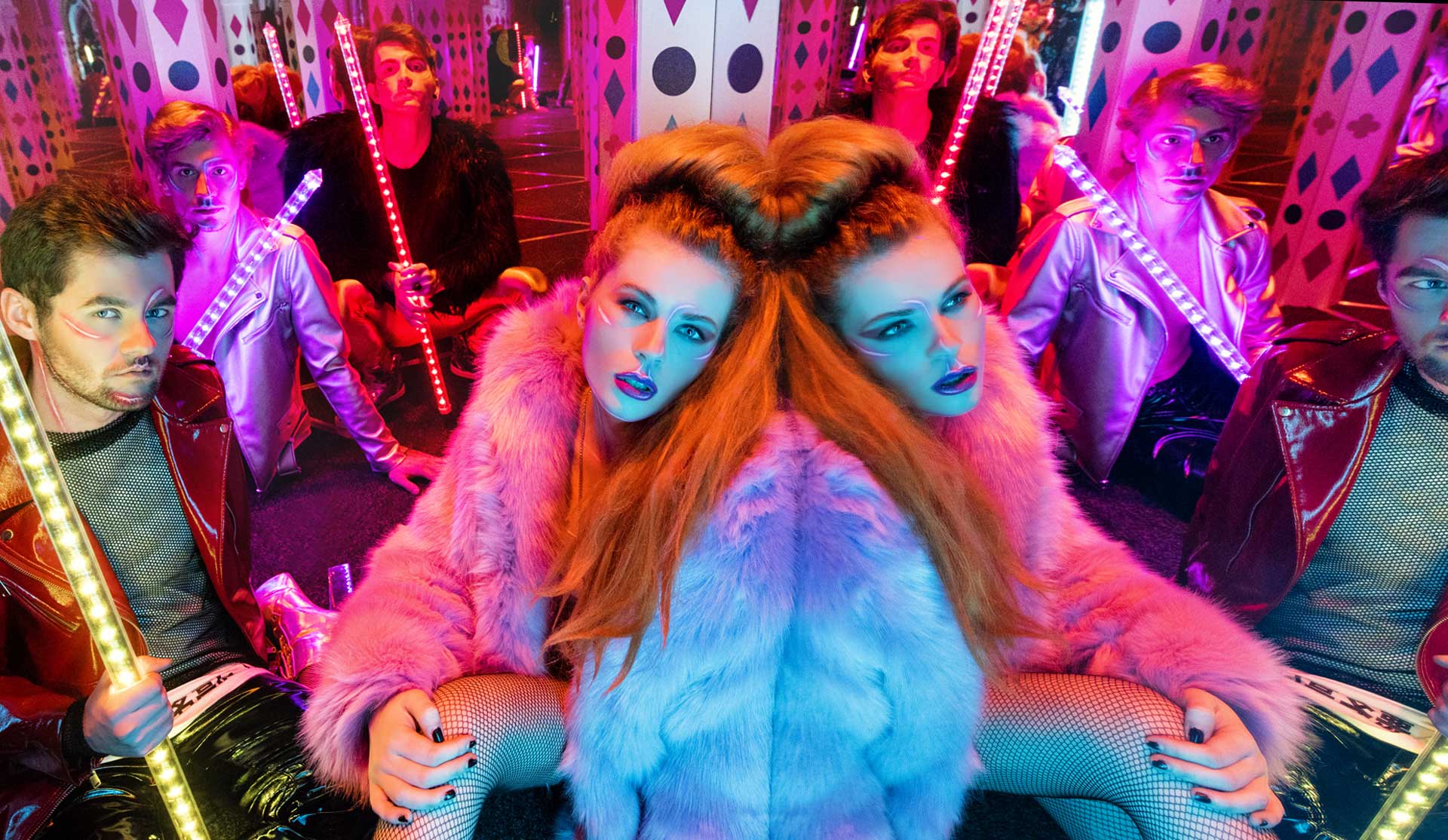 "We are here to make you dance"- promises the unique front singer with fiery red hair. Indeed the young band from Prague turns any location into a high-end dance house.

Their last album – and their music – is called "Glamtronic": An electrifying mix of glamrock, pop and electro-swing. In no time the band built a loyal fanbase due to their turbulent show and great performance on stage.

After a huge success playing local Czech festivals like Colours of Ostrava, Rock for People or Pohoda Festival, Mydy Rabycad was able to impress the international audience on festivals like Fusion Festival, Glastonbury, Jazz in Seoul and many more. Especially the diva-like lead-singer Žofie makes whole crowds drool with her fiery mane and special voice during superb live performances.
While the band puts down an incredible wild live show, the musicians rotate instruments in between the songs which produces a fresh and welcome dynamic. In many different showcases the brisk band was a huge discovery for most promoters.

So: Catch them if you can!