Manou Gallo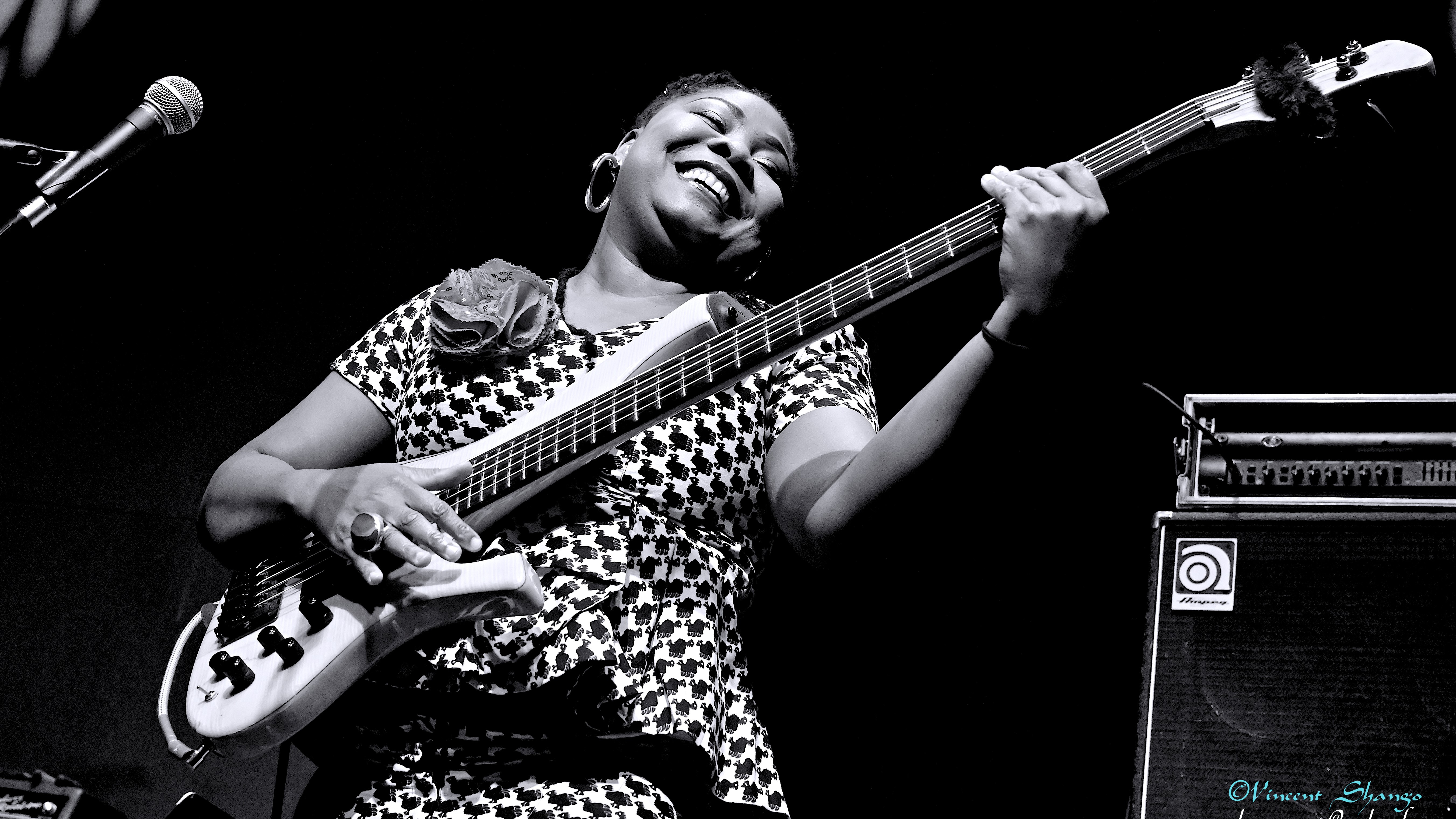 «I am proud to be both an African woman with a constant respect for traditions, while advocating a certain modernism through African music where Rock, Jazz, Bues, Afrobeat and Funk all have their place. I am free with music and thanks to it, I can imagine everything and travel everywhere».
When she arrived in Europe in 1997, she became the bassist of Zap Mama, Marie Daulne's band, and performed on the biggest European and American stages. Since 2003, she has been leading her own bands and participating in numerous other projects (Manou Gallo Women Band, Groove Orchestra, Acoustic Africa and Music Machine). With her stage presence and incredible technique, she has become one of the leading women in this innovative Afro-European music that is appre­ciated worldwide.
Our favourite "Afro Groove Queen" comes back with a 5th album "Aliso", which will be released at fall 2021 and early 2022 through 2 related EP's. She celebrates in these new tracks all the African artists who inspired her, such as Féla Kuti, Manu Dibango, Franco, Ernesto Djé Djé, Marcellin Yacé.
In her first new single "Lady", Manou Gallo is judiciously tweaking an immortalized universal classic by the indisputable Nigerian singer and saxophonist Fela Kuti, recorded over 50 years ago for the album "Shakara". It is a thrilling new interpretation in which the civic dimensions of the original resurge with an instant force, thus celebrating the advocatory dynamism of women half a century after the scathing words and emotional messages of her illustrious elder.