La Chiva Gantiva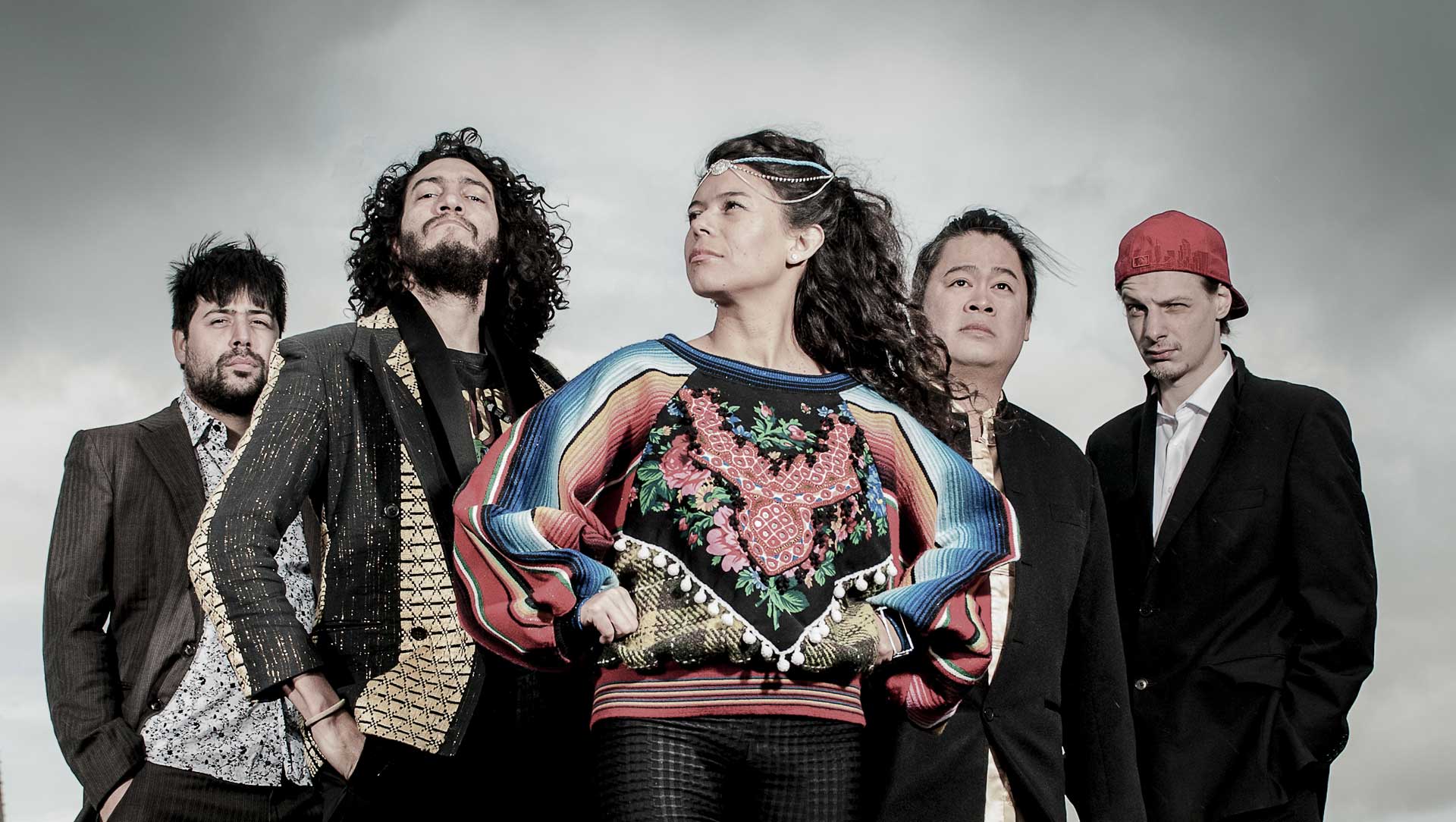 With explosive live performances these seven musicians are taking over the stages of Europe and already amazed the audiences of Fusion Festival, Esperanzah!, Dranouter, Paleo, Roskilde and Burg Herzberg – just to name a few. Rustic, traditional percussion is getting mixed with heavy rock drums, E-Bass, Saxophone and clarinet to a transboundary sound clash. This danceable and moving mixture is influenced by a diversity of afro Columbian stiles – not only the widely known Cumbia, but also Currulao or Paranda.
When three Columbian percussionists arrive in the multi-cultural capital of Belgium they soon get lost in the urban life of the metropolis. That is where they decide to form a band to satisfy their nostalgia. But the sound isn't meant to be stuck in his Columbian roots so the band expands naturally and soon four other artists – coming from France, Vietnam, Wallonia and Flandern- join the band and bring their influences. Together they casually create a positive and urban sound which goes straight into your hips.
In fall 2017 La Chiva Gantiva have released their spectacular third album. Recorded in their own studio in Brussels und partly produced by Ivan Benavides (responsible for Toto la Momposina, Sidestepper and many more) the incoming project reflects the increasing maturity and professionality of the artists, which grew during their numerous performances at many international festivals and continuously traveling the world. Their undoubted talent on stage, but also their creative and elaborate video projects will surely don´t stand in the way of this amazing group. We can´t wait to hear more!