Kimmo Pohjonen
Jazz
Electronic
Experimental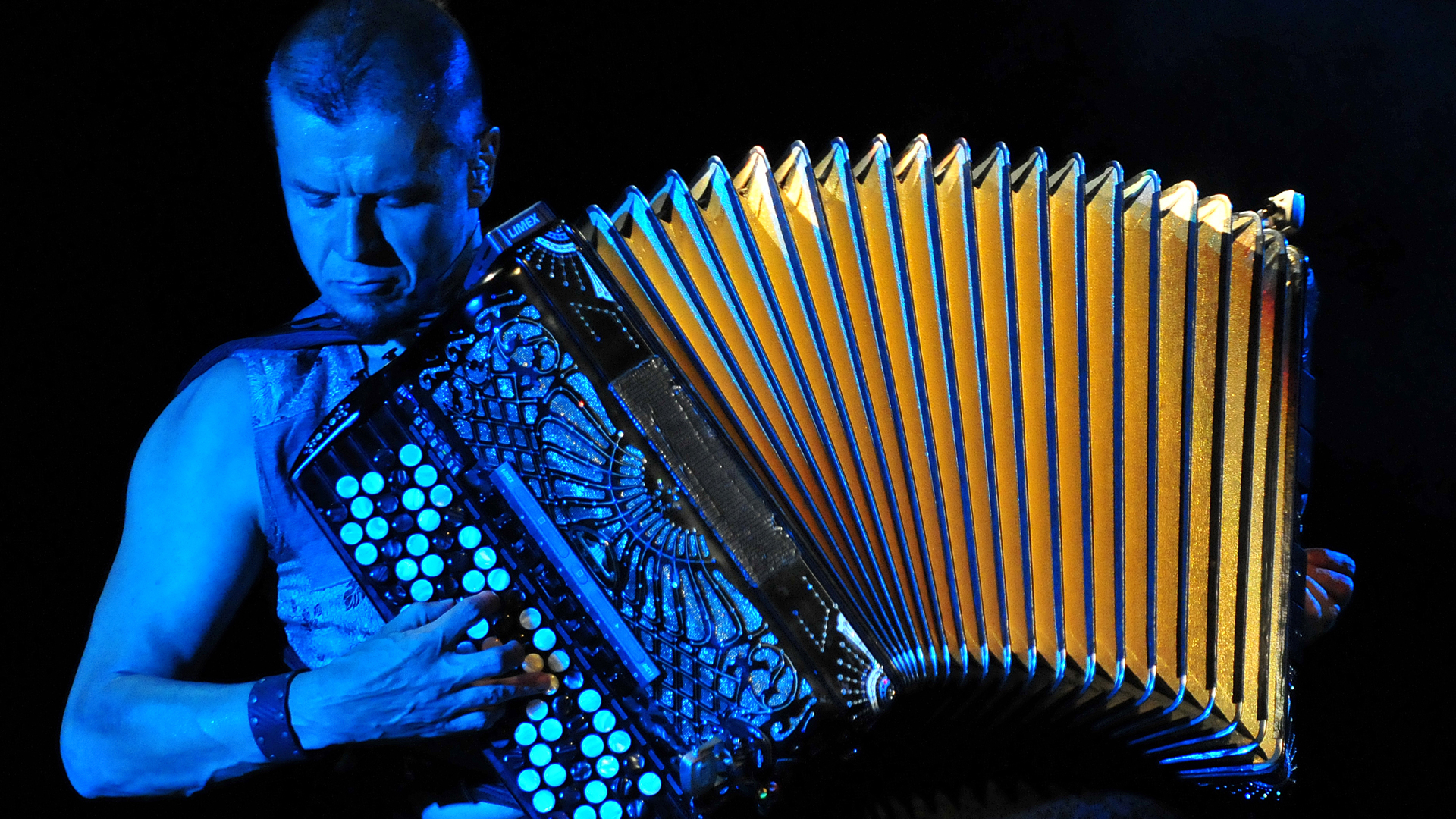 Playing customized electronic accordion, Kimmo Pohjonen shatters boundaries, pushing sound, composition and performance to their extremes. Solo and ensemble concerts have been performed all over Europe, North and South America, Mexico, Israel, Australia, New Zealand, Japan, China, Taiwan and Russia to unanimous rave reviews.

Pohjonen has been involved in many projects in folk, rock, dance, theatre, electronic, contemporary and avant-garde music. Besides his solo 5-row accordion show, Pohjonen also works with several ensembles and projects including Kronos Quartet, Pat Mastelotto and Trey Gunn from King Crimson plus top Finnish dancers Minna Tervamäki and Tero Saarinen and French drummer Eric Echampard. Sound and light design are crucial elements of the performances, creating events that are thrilling both sonically and visually.

His performances and his music have been called revolutionary, astounding audiences and critics alike with their uncompromising intensity and originality. The award winning documentary film about Kimmo Pohjonen, Soundbreaker, has been shown in over thirty countries. Pohjonen's latest album Sensitive Skin, which reached Number 1 on the World Music Chart Europe and Number 6 on the WMCE 2016 chart, tours as the trio Kimmo Pohjonen Skin with electronic accordion, guitar, electronics and drums.

Pohjonen's most recent project Ultra Organ, which premiered at Köln Philharmonie in February 2017, combines organ, accordion, sampled organ sounds, electronics with sound and light design. The music and performance reflect the common history of organ and accordion and brings the colours of these instruments to the new century. Over a process of several years' work, Pohjonen has essentially invented a new instrument whereby the organ comes alive electronically through his accordion.