Khaira Arby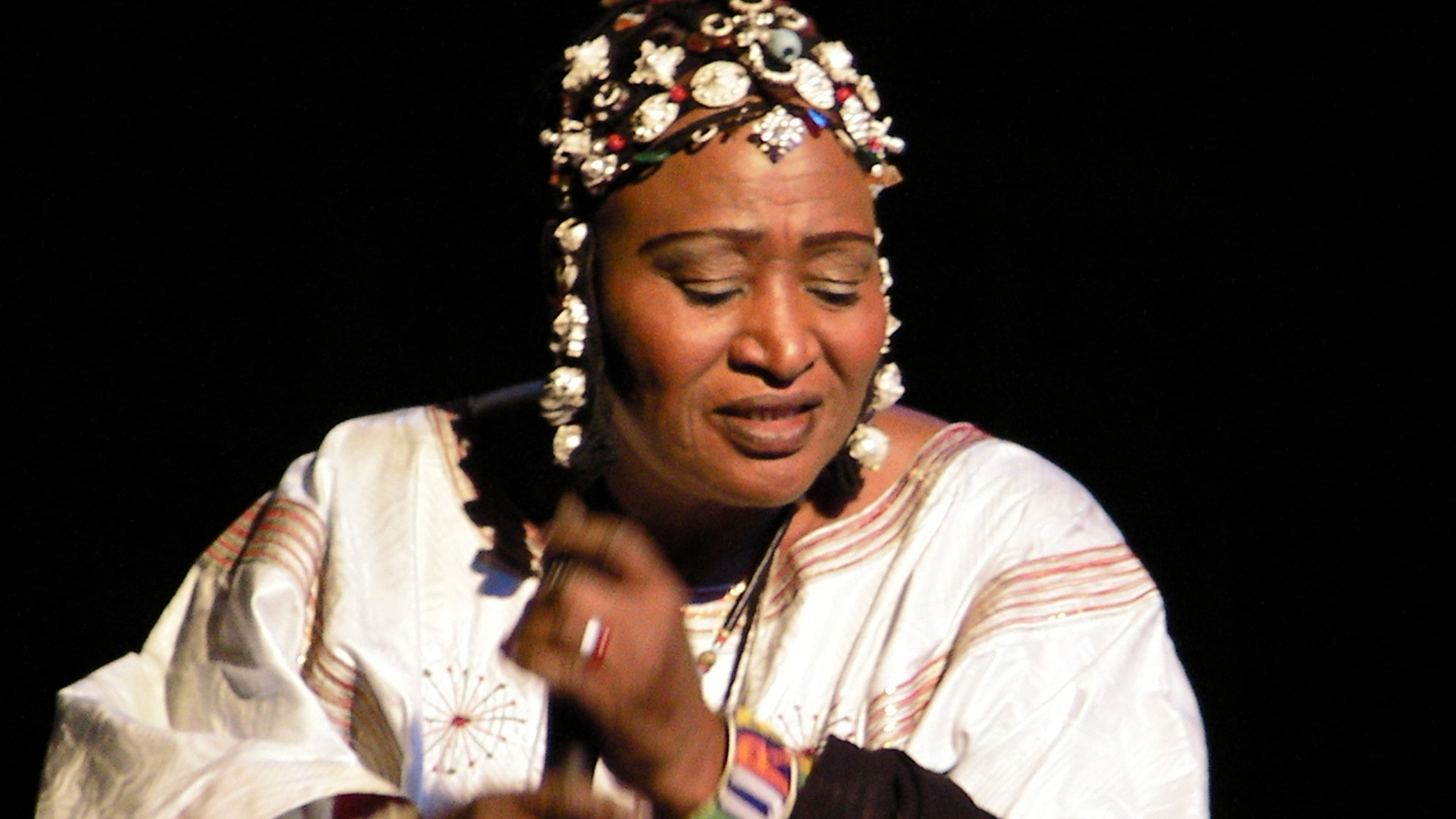 Khaïra Arby's music takes the listener on an audio journey across the essence of Mali and Tombouctou, a meeting of religions, cultures, past and present.
She sings in the desert blues tradition and expresses her pride in the history. With her soaring, swelling and soulful vocals she sings of love, peace, family and the lives of women. She pairs her traditionally rooted songs with her rock'n roll backing band (electric guitar, bass, calabash, ngoni, traditional violin and trap drum kit), like that she bridges generations and cultures.
The documentary film 'They Will Have To Kill Us First' (2015), in which Khaira plays a major role, shows the story of the musician scene after the Islamic extremists banned the music.
The combination of a film screening followed by a concert of Khaira Arby is an unforgettable experience.