Julian & Roman Wasserfuhr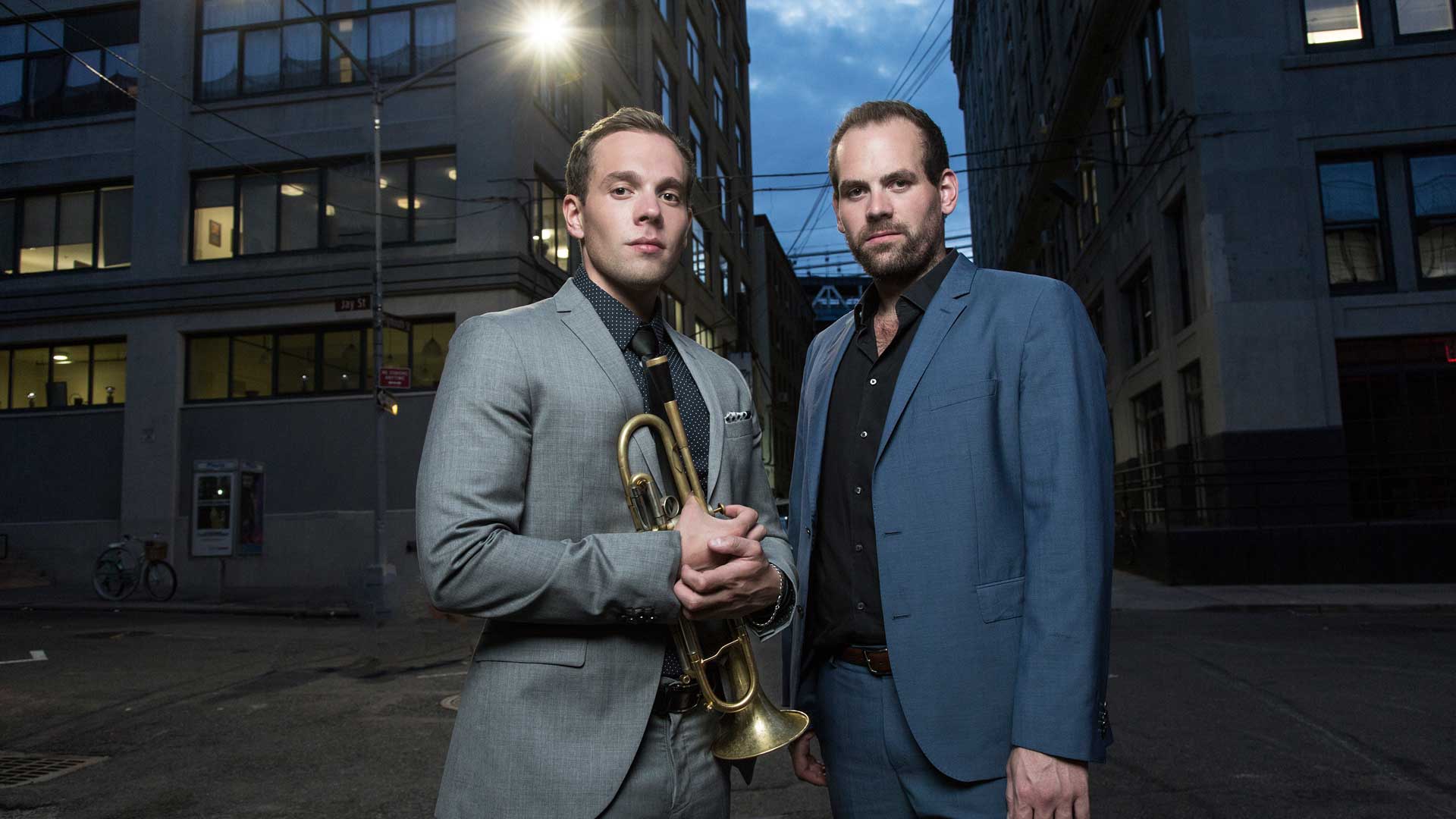 Julian and Roman Wasserfuhr belong to the most renowned jazz musicians in Germany: Their "RELAX jazzed", released with DJs Blank & Jones, received the German Jazz Award in Gold for over 10,000 units sold, their latest album "Landed in Brooklyn" hit the German album charts straight away.
The brothers offer a relaxed and effortless approach to their music. Julian's way to play the trumpet has nothing to do with the higher-faster-louder group. His warm and rich tone creates atmospheric sound spaces. With his accentuated and bright piano playing, Roman creates the basis for the band's fresh, yet mature and airy sound. With their highly acclaimed debut "Remember Chet", recorded as teenagers, they started out in the German jazz scene. Soon they played with all the greats of the scene and increasingly developed their characteristic, melodic-atmospheric "Wasserfuhr sound".
"I like the courage they have for simplicity. You have to have the heart to do that. You can admire the opposite of show-off jazz", German actor Matthias Brandt sums it up.
Now their next album on ACT Music is scheduled for autumn 2018: Together with avant-garde cellist Jörg Brinkmann, they want to set new impulses.