Johnny Hooker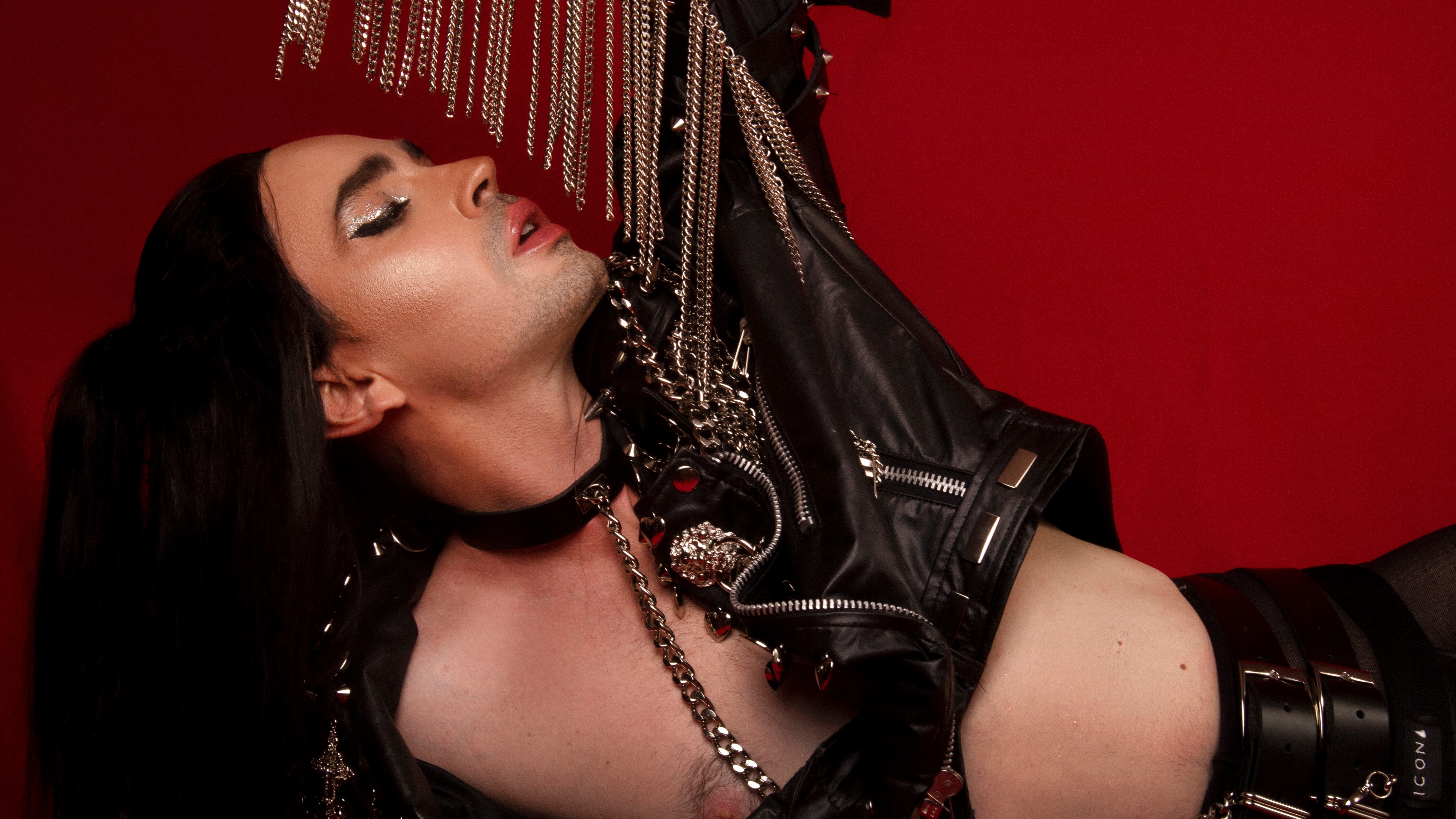 Icon in Brazil, Johnny Hooker is a performer and songwriter from Pernambuco who describes himself as "a fierce woman in a man's body with tearful eyes". David Bowie, Madonna and Caetano Veloso are his biggest references. Johnny was awarded Best Male Performer at the 26th Brazilian Music Awards and dazed the musical industry with his first solo album (2015), which was chosen as one of the best albums of the year by Rolling Stone magazine. Taking the Brazilian pop music scene by a storm, Johnny blends local rhythms like samba, brega, frevo, guitarrada and axé music, composing songs that challenge gender, expression and Brazilian music's own identity.

After becoming a social media hit and touring around Brazil for two years, in 2017 Johnny Hooker released his second album "Coração", a deeper immersion into Brazilian and Latin music appreciation that follows Hooker's work trademark, an ongoing audible, visual and performative exploration. The start of his new tour was in Rock in Rio in front of 32 thousand people that came just to see him. More than 70 concerts and 132 thousand attendees all over Brasil, Hooker landed also in Europe on 2018 being ecstatically welcomed in Lisbon, Berlin, Barcelona and London. Since then, he has gathered more than 1 million followers on social media and more than 200 million streams, and his music appeared in numerous TV series and movies.

In November 2021 Johnny Hooker released his third album "Orgia", inspired by the book "Orgia – Diários de Tulio Carella" by the argentine playwright's Tulio Carella. This book is considered a classic LGBTQ+ and one of the first works to explicitly address homosexuality in Latin America. The idea behind this album is to honor the freedom of sexual identity /gender. A tribute to the ones who existed before and the ones yet to exist.