Hypnotic Brass Ensemble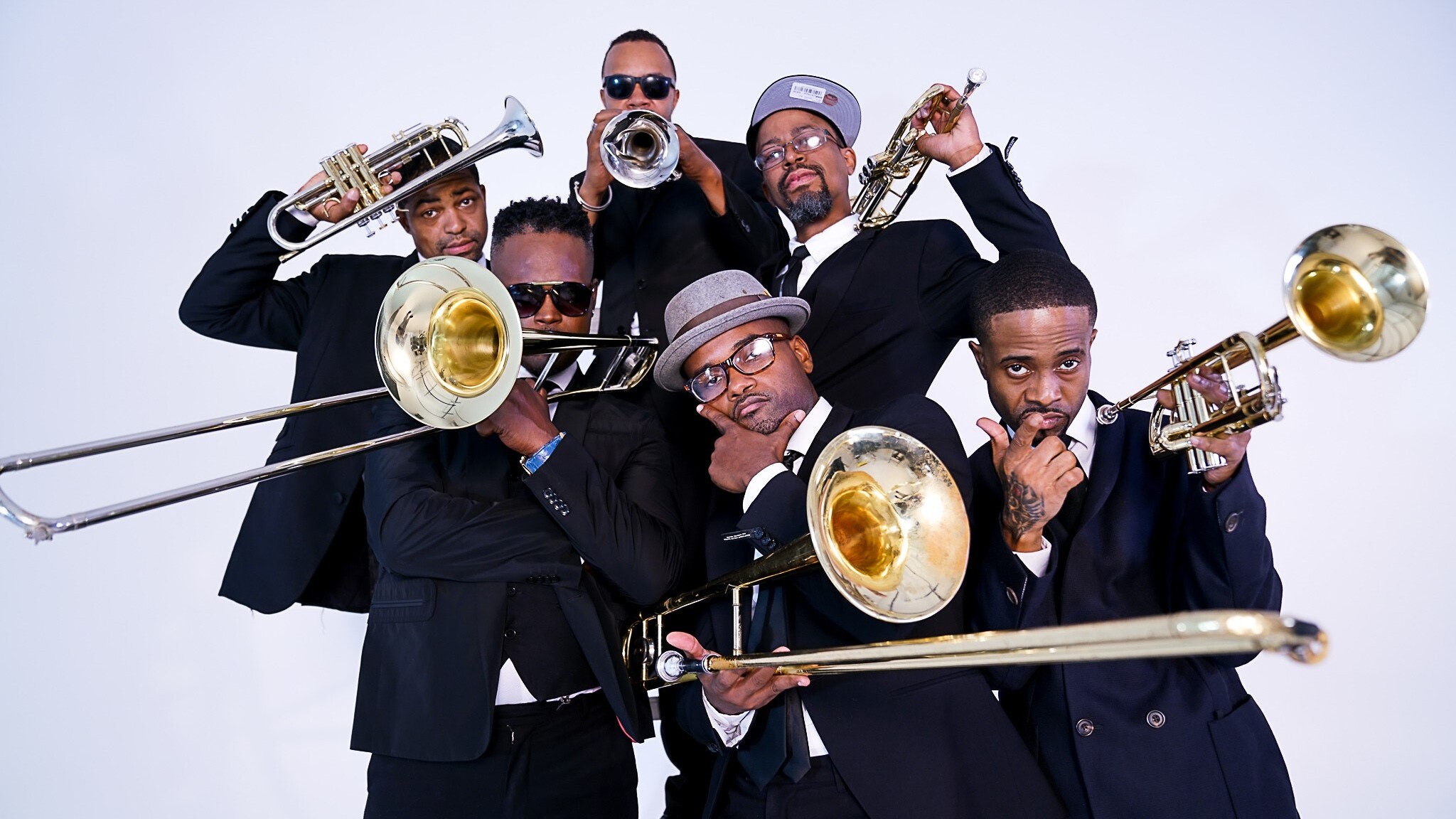 Hypnotic Brass Ensemble are seven brothers from the south side of Chicago! Together with their rhythm section this 10-piece band is presenting a unique sound merging jazz, funk & hip-hop. Raised by jazz legend Phil Cohran (Chaka Khan, Earth Wind and Fire, Sun Ra Arkestra) the brothers absorbed the sound of their father.
Their first LP Satin received the American Author's Award. Their live show inspired Mos Def and the brothers joined him onstage and began touring as the MOS DEF BIG BAND. They are touring with Gorillaz regularly.
Shortly after moving to New York, they started collaborations with Gorillaz, Ghostface Killah and Damon Albarn, Tony Allen & Flea and also gave live performances with Prince and De La Soul. Although HBE is a beloved collaboration partner, they also performed their original tunes to audiences as big as 110,000 (Glastonbury, Roskilde), as well as on Coachella, Womad, The Sydney Opera House and Reeperbahn Festival.