Gato Preto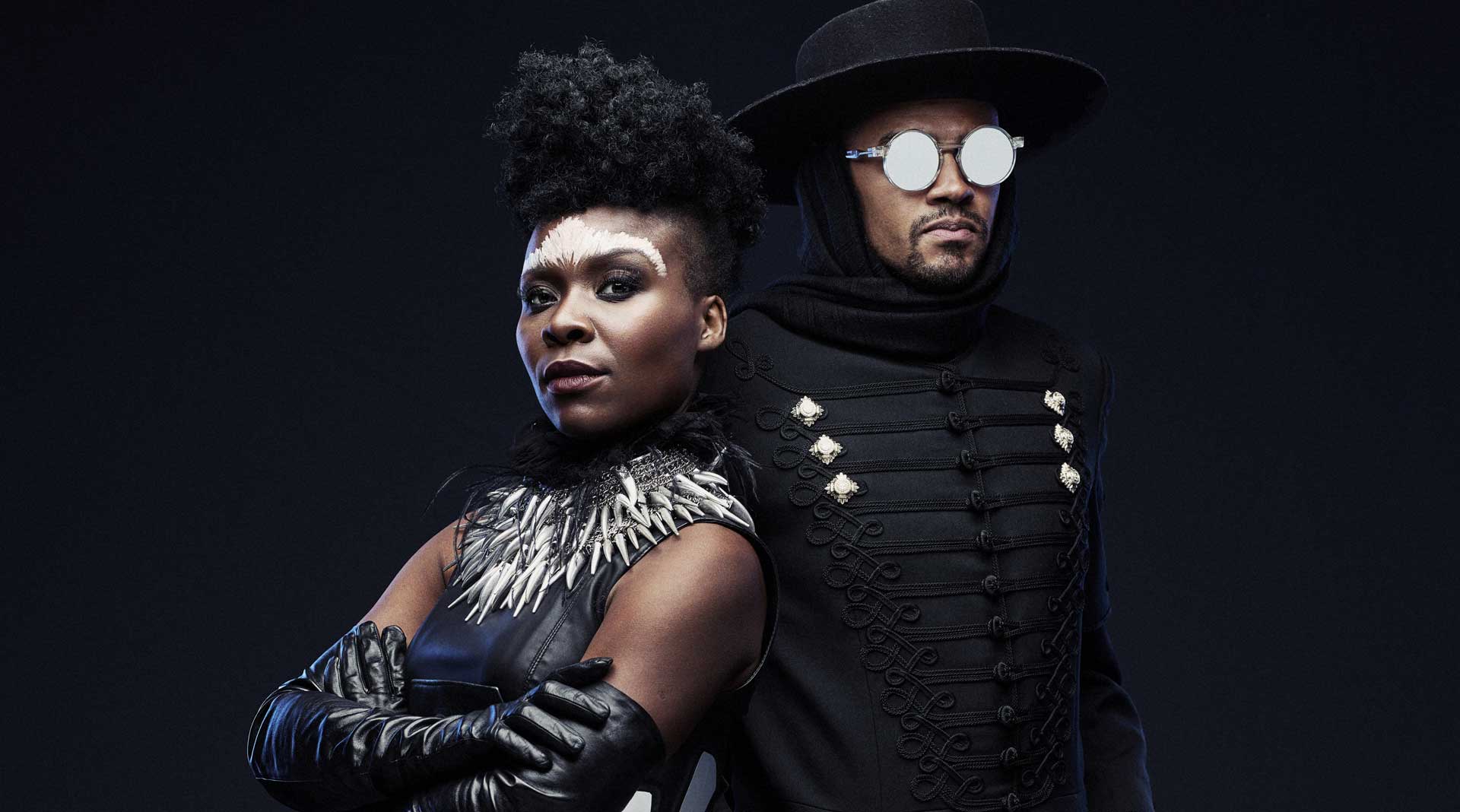 Unique is what they are live: afrofuturistic outfits combined with Gata jumping the stage, Lee kicking the beats & synthies and Moussa hitting the Djembe live. Producer Lee Bass rolls out the perfect sound carpet for the Femcee Gata Misteriosa and her portuguese power punchlines.  They will show you a wild mix of "Rockin ́Favela Funk" from Rio, "Township Grooves" from South Africa and "Hybrid Tech" named Kuduro from Angola. This is what future sounds like!
2013 Gata Misteriosas and Lee Bass started the electronic cross-over project Gato Preto and fired up dancefloors all around the globe: In fancy electro-clubs in Paris, at home in Düsseldorf's Zakk Club or on bigger international stages like the "Nyege Nyege"-Festival in Uganda.
Next to their energetic live experience Gato Preto also produces high quality videos which show their influences and inspiration like the Steampunk inspired style in their song "Barulho".

Are you ready for a tropical bass thunderstorm of candy rain and sound clouds?