Elza Soares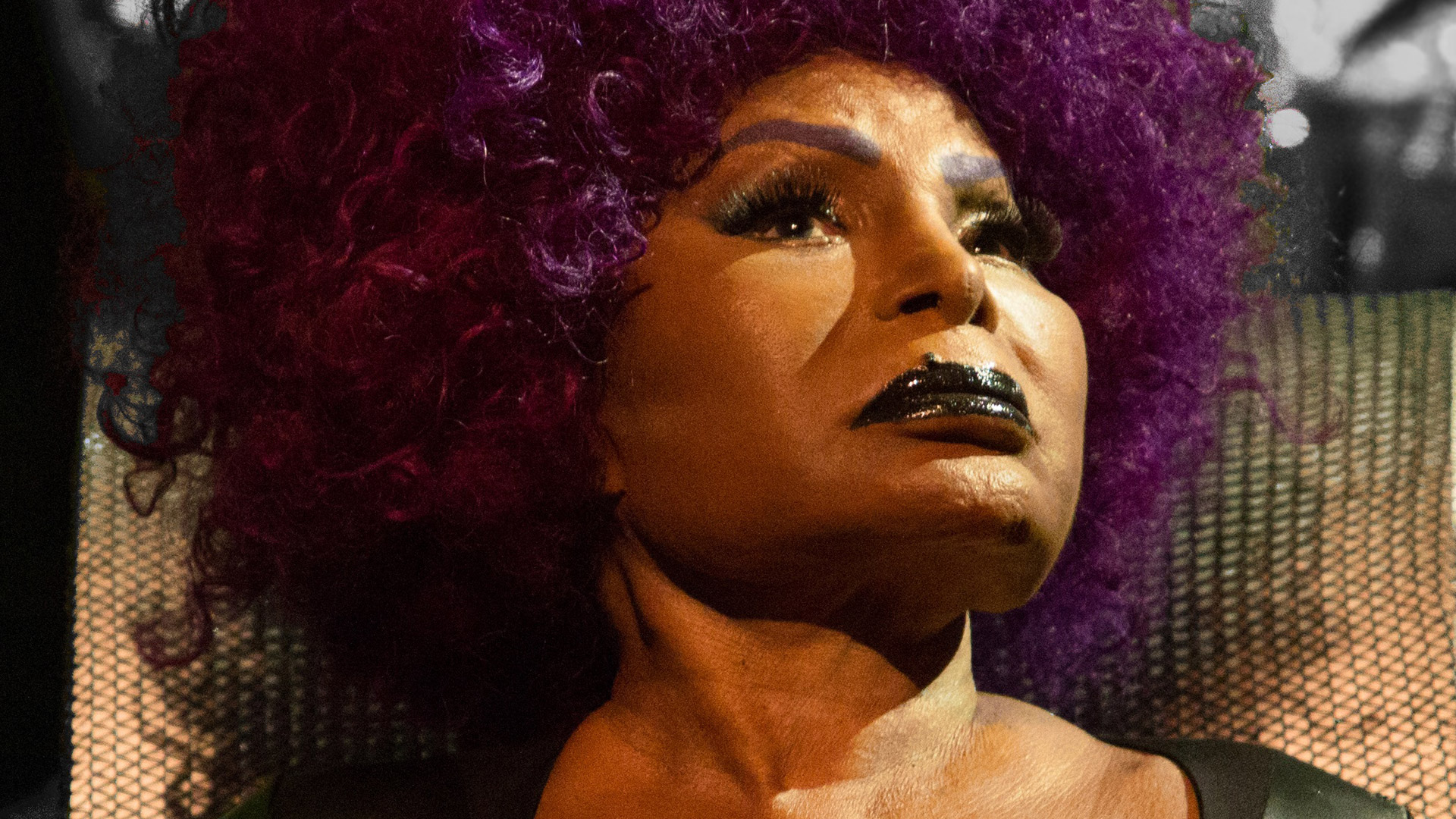 Racism. Domestic violence. Drug addiction.
Global warming. Sex.
The real issues facing Brazil in its Olympic year as told by Brazilian music icon Elza Soares on her new album The woman at the end of the world. Over a sprawl of distorted guitars, squalling horns, taught strings and electronic shards, Elza sings, spits and screams tales of a life in Brazil that is anything but a tropical paradise. On The woman at the end of the world Elza has teamed up with the cream of São Paulo's avant-garde musicians for an album of apocalyptic, experimental samba sujo ('dirty samba') where samba is savaged by rock 'n' roll, free-jazz, noise and other experimental music forms. The Woman at the end of the world is Elza's 34th studio album and her first to feature previously unrecorded material, exclusively composed for her. Voted 'Best Album of 2015' by Rolling Stone Brazil it has become a huge hit in Brazil and gathered large critical acclaim in the UK.
A true legend of Brazilian music Elza has an incredible musical oeuvre that stretches back over seven decades mixing samba with jazz, soul, funk, hip hop and electronica, whilst her life-story is a rags-to-riches-to-rags rollercoaster of triumphs and tragedies that has made her a voice for Brazil's repressed female, black, gay and working class populations. Born in 1937 in one of Rio's favelas, Elza Soares grew up very poor and desperate but would go on to develop one of the most distinctive voices in música popular brasileira (MPB), adopting elements of scat singing and New Orleans jazz and making the most of her richly expressive rasp. Her biographer José Louzeiro even declared her contributions to Brazil's folk music to be as important as Bessie Smiths's and Ella Fitzgerald's to the blues.
Today, most brazilians think of her as a national hero. With her new album, Elza Soares has become an attraction for the young Brazilian hipsters. Instead of playing in seated venues for the old, she sold out the legendary Circo Voador 4 days in a row and headlined many of the big festivals in Brazil.