Betsayda Machado & Parranda El Clavo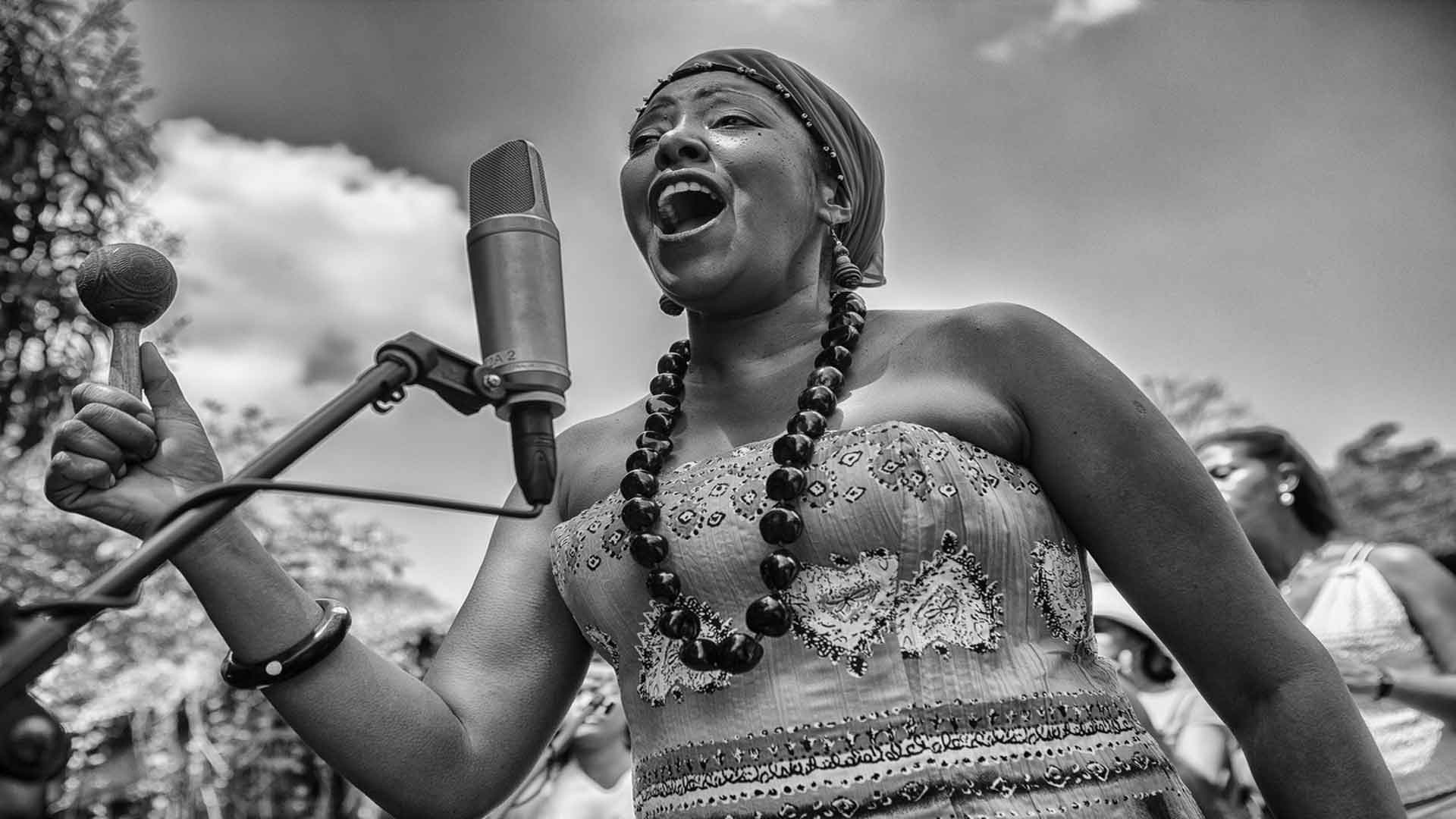 Betsayda Machado & Parranda El Clavo have been a highlight of Globalfest NY and of Womex 2017. Several tours in America have followed and they came on tour in Europe for the first time last summer where they played at some of the big world music festivals.
Passionate and colourful at the same time, Betsayda Machado is the Black voice of Venezuela and one of the most representative singers in Afro-Latino music and culture today. Her mastery on coastal folk rhythms and the strength of her voice have made her truly unique.
To understand where her magical voice comes from it's necessary to travel to a little village named El Clavo, in Barlovento, known to be the most important community of African descent in Venezuela. Within the village, Parranda El Clavo is the epicenter of it all. A band of musicians and dancers of all ages, known for igniting local parties as they take the street celebrations into the neighbours' houses, finally bringing all the town members to the central square. Machado grew up singing and playing with them, they are her family, her homeboys, and the perfect company for her first solo tour.

After 30 years they've played together, never outside their village, Betsayda Machado & Parranda El Clavo have recorded their first album "Loe Loa" under a mango tree. This album became one of the best albums of the year, according the NY Times. It will be released in Europe in May along with a remix version of the original album.