Avishai Cohen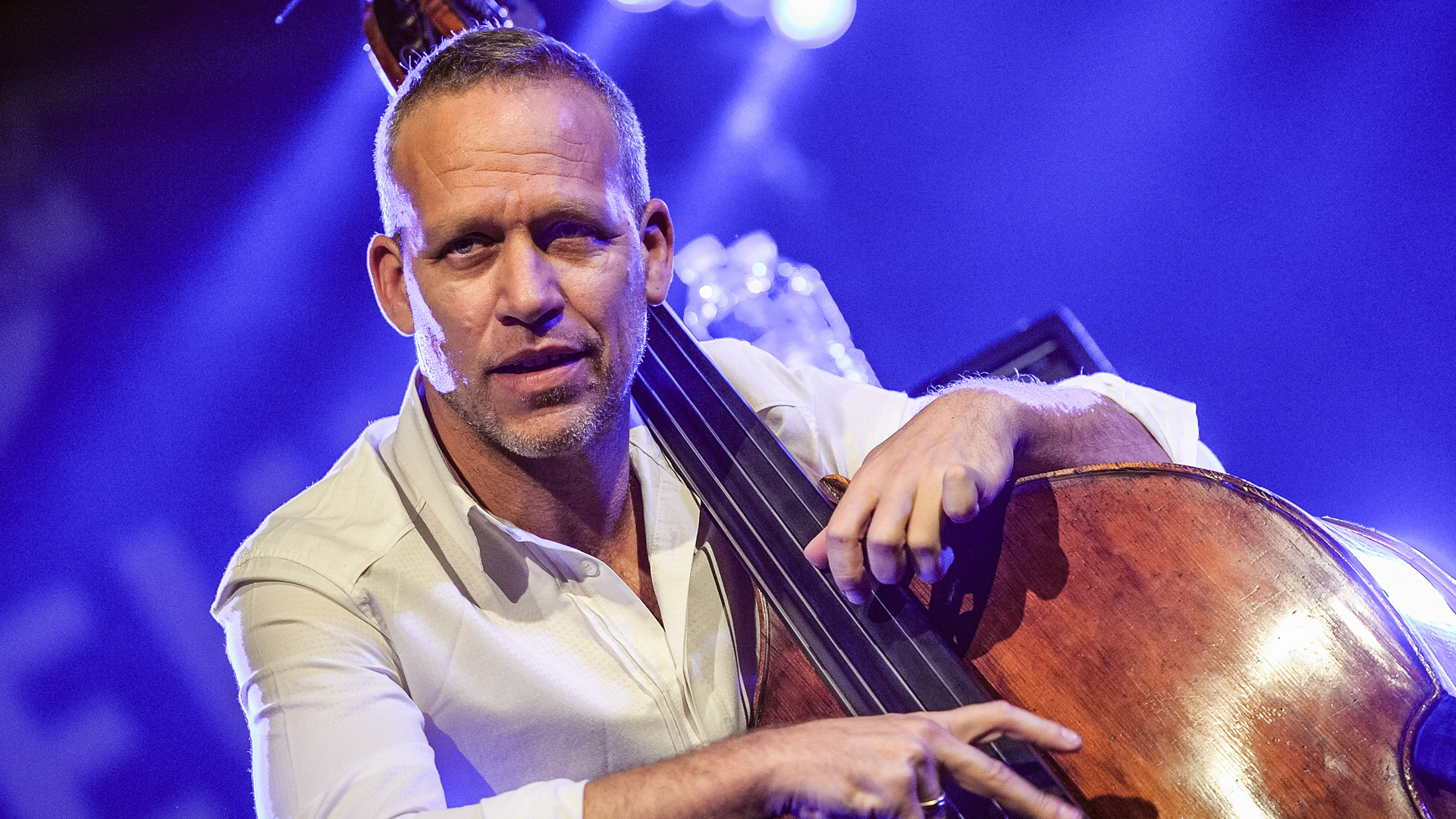 Avishai Cohen is considered Israel's most successful jazz export and is one of the most style-defining and influential bassists in modern jazz. His passionate playing and his unique way of composing have brought him an ever-expending following all over the world. Presently with his 17 albums Cohen has established himself as a musical innovator and inspiration for jazz musicians and music lovers worldwide.
505050
The year 2020 will mark a special milestone in the career and life of Avishai Cohen.

As a young student, Avishai Cohen left Israel for New York, making his living busking on the streets and playing small gigs in small clubs. Soon, iconic pianist Chick Corea discovered Cohen's extraordinary talent and asked him to become sideman of his band. From the late 90s, Avishai Cohen went on to become a bandleader in his own right, and through his dynamic live shows he built an ever-growing fanbase of loyal followers & friends all over the world.

Now, in 2020, while marking his 50th birthday, Avishai Cohen would like to celebrate this milestone together with those loyal supporters and will therefore perform 50 concerts in 50 countries all around the globe. It will be 50 concerts with different music and line-ups, amongst those concerts being shows with his famous trio, orchestra shows and many more. In any case, every single concert will be a special night to remember, being the only concert in the respective country for the whole year 2020!
 
505050
Cohen has repeatedly demonstrated his sense as a discoverer and mentor of young musicians. For his Avishai Cohen Trio, he regularly acquires new, promising talents, who have their own first successes themselves after playing in the trio. Among others, Shai Maestro and Mark Guiliana, both of whom have long pursued their own careers, were part of his trio. It fits the picture that Cohen is donating the Avishai Cohen Music Award in 2020, which gives young talents the chance to release their own album on Cohen's label Razdaz Recordz.

In addition to rhythm virtuoso Noam David on drums, Cohen's current trio line-up includes young Azerbaijani pianist Elchin Shirinov, one of the phenomenal talents for whom the label 'rising star' was once created.

With both his trio and orchestral line-up, "Der Jazz-Visionär globalen Ausmaßes" (The Jazz- visionary with global magnitude) (DownBeat Magazine) is a constant guest in the world's major concert halls and appears as headliner at the most important jazz festivals throughout Europe. The Hamburger Abendblatt titled a trio performance at the Elbphilharmonie "Ein Bass-Feuerwerk " (A Bass Fireworks) and anyone who has ever seen the trio live knows: Avishai Cohen's concerts are magic!