Avishai Cohen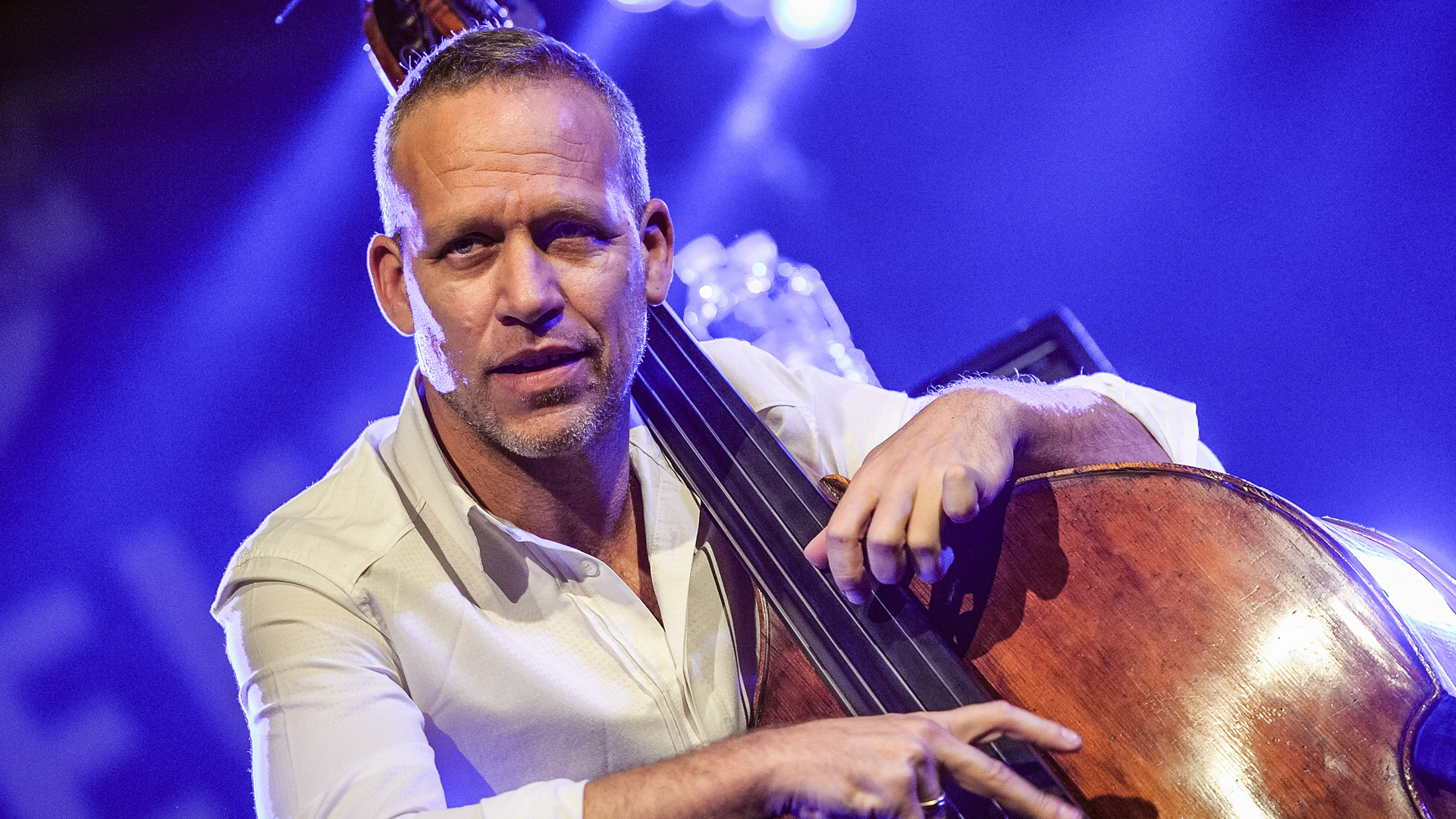 Avishai Cohen is considered Israel's most successful jazz export and is one of the most stylistically influential bassists in modern jazz. His passionate playing and distinctive style of composing have earned him a steadily growing following around the world. With his numerous albums, Cohen has established himself as a musical innovator and an inspiration to jazz musicians and music lovers worldwide.
In addition, Cohen repeatedly demonstrates his flair as a discoverer & mentor of young musicians. He regularly acquires new, promising talents for his Avishai Cohen Trio, many of whom go on to celebrate their first successes themselves. Among others, Shai Maestro and Mark Guiliana, both of whom have long since pursued careers of their own, were members of his trio.
For his current band, Cohen has identified two of those phenomenal exceptional talents for whom the label 'rising star' was once created. In addition to the young Azerbaijani pianist Elchin Shirinov, the trio has recently been completed by the 20-year-old drummer Roni Kaspi.
Both with his trio and in orchestration, "the jazz visionary of global proportions" (DownBeat magazine) is a constant guest in the great concert halls of this world and appears as a headliner at the most important jazz festivals throughout Europe. "A bass firework" was the title of a performance by the trio at the Elbphilharmonie in the Hamburger Abendblatt, and anyone who has ever seen him live knows: Avishai Cohen's concerts are pure magic!