Amir ElSaffar - Rivers Of Sound
Jazz
Classical
Experimental
Middle East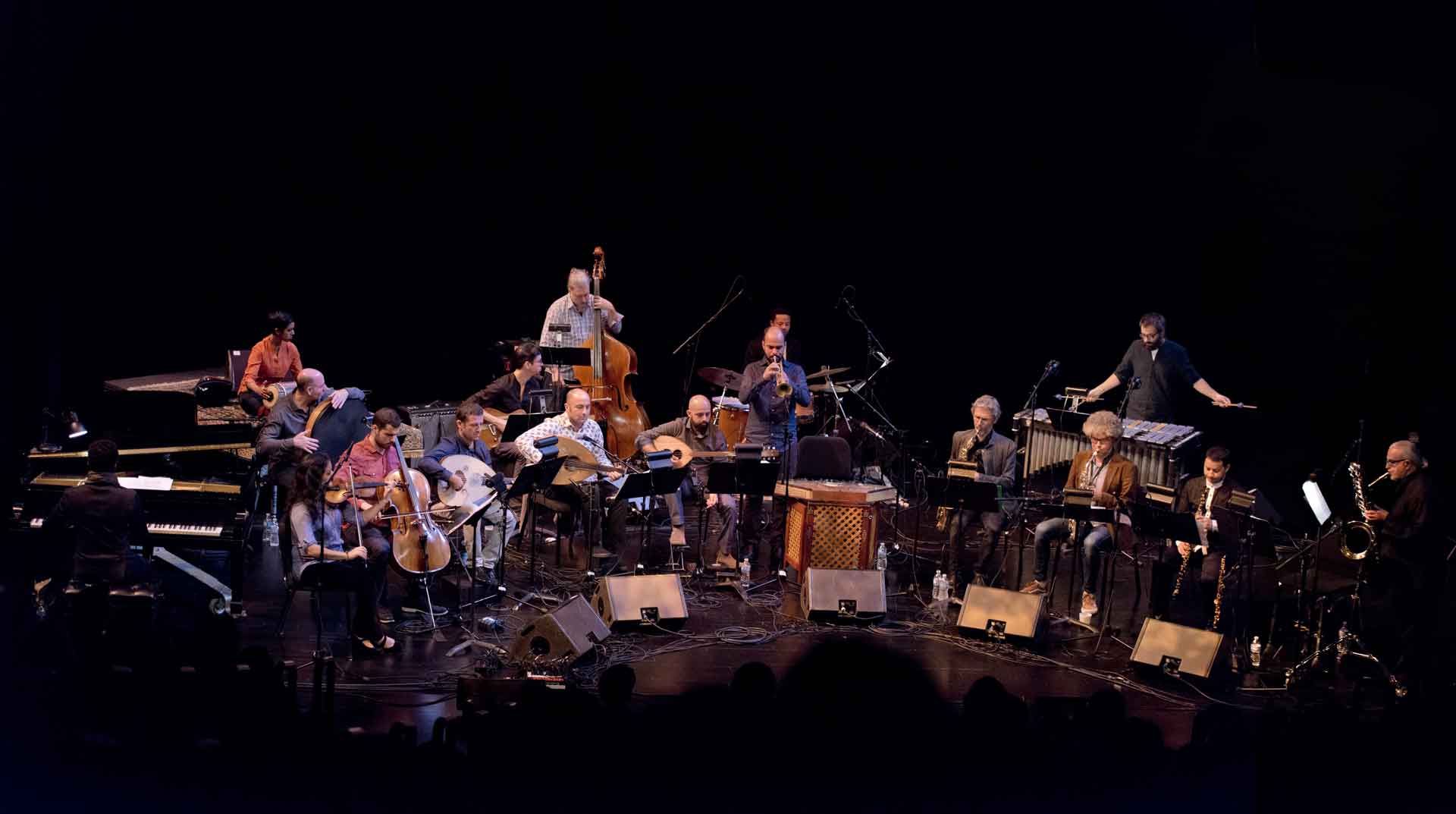 Iraqi-American trumpeter, santur player, vocalist, and composer Amir ElSaffar has mastered disparate musical styles and created a singular approach to combining aspects of Middle Eastern music with American jazz, extending the boundaries of each tradition.
ElSaffar's Rivers of Sound orchestra presents 17 musicians from a broad spectrum of traditions; together, the group creates an entirely new musical language that transcends established notions of style and convention. In performing Not Two, a composition by ElSaffar, each musician in the Rivers of Sound orchestra interacts with the group to create a new approach to transcultural music through the combination of improvisation and composition, the merging of musical languages, maqam and polyphony, and the novelty of the sound.
ElSaffar received funding from the MAP Fund and Arab Fund for Arts and Culture, to create Rivers of Sound. The 17 members came to New York City from as far away as Qatar, Palestine, and Brussels in April for three days of rehearsal, the premiere of Not Two at the
Lincoln Center, and an epic 14-hour day at Avatar Studios, where they recorded the 80-minute suite directly to tape. ElSaffar believes that the nature of this sound cannot be captured digitally and has committed to all analog.
Recipient of the 2013 Doris Duke Performing Artist Award and the winner of the Carmine Caruso Jazz Trumpet Competition, he currently leads four critically-acclaimed ensembles:
Two Rivers , which combines the musical languages of Iraqi Maqam and contemporary jazz
The Amir ElSaffar Quintet, performing ElSaffar's microtonal compositions with standard jazz instrumentation
Safaafir, the only ensemble in the US performing and preserving the Iraqi Maqam in its traditional format
The Alwan Ensemble, specializing in classical music from Egypt, the Levant, and Iraq.