Andromeda Mega Express Orchestra
Jazz
Classical
Experimental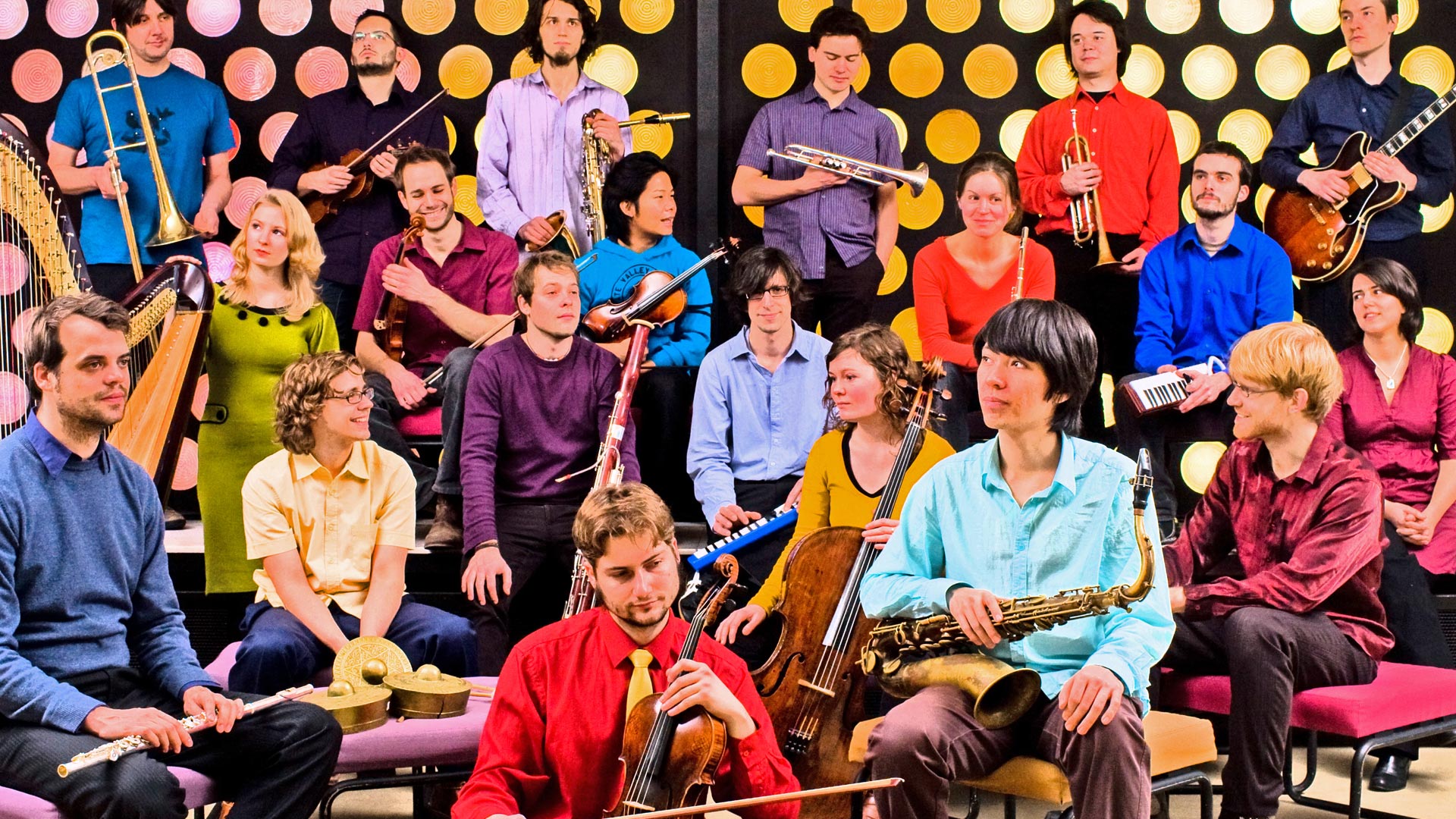 Berlin-based AMEO are 18 instrumentalists of different origins and musical backgrounds. They constantly impress the discerning visitors of classical music venues as well as they rock at festivals like Roskilde.
The orchestra delights the audience with its sophisticated sound structures and sheer joy of performing. In 2017, presenting its new and acclaimed album "Vula" it has performed at some of the best venues such as Hamburg's Elbphilharmonie and Cologne Philharmonic as well as at open air pop festivals.
AMEO has created a whole new musical language, somewhere between jazz, baroque music, classical, progressive rock and free improvisation. Besides playing its own repertoire of more than 60 compositions the orchestra also caused a stir by collaborating with international heavyweights such as Hermeto Pascoal.
A self-organized group of likeminded individuals, AMEO is unlike any other orchestra: It's a steadily working ensemble with a focus on experimentation. Comprised of 18 in-demand musicians hailing from various countries and musical backgrounds, its members have previously worked in constellations that couldn't be more diverse – including Ensemble Intercontemporain, Tony Allen's Afrobeat, The Notwist and Kenny Wheeler.
Since its inception in 2006, the orchestra has played a large number of concerts in the most prestigious concert halls in and around Germany. Apart from touring and playing major festivals throughout Europe, South America, Central Asia, the Far East and Africa
Until this day, AMEO has released 4 studio albums, praised by major German press. Their new album Vula also got critical acclaim in the UK.